News
|
Iceland Monitor
|
Fri 26 Jun 2015
|
11.31 GMT
|
Modified 13 May 2016 12.31
Leif becoming a popular name in US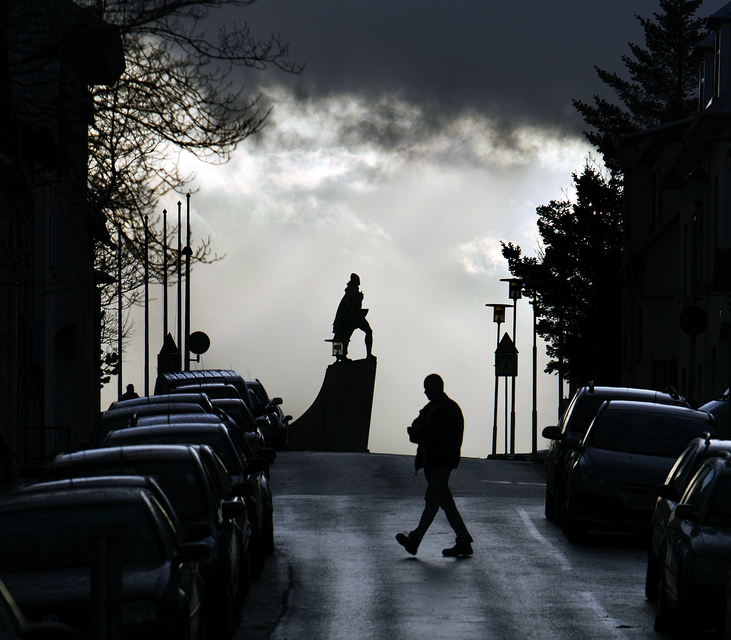 A statue of Leifur Eiríksson in front of Hallgrímskirkja church in Reykjavik. Leifur is becoming an increasingly popular boy's name in the States. Photo: Kristinn Ingvarsson
Leifur Eiriksson, the Icelander who discovered North America some 500 years before Christopher Columbus is inspiring a new wave of baby names in the United States.
According to Nameberry.com, Leifur, or the Scandinavian version Leif, takes a giant leap up the list. Among the fifty highest leapers on the list are the Nordic names Leif and Tove. The last time Leif was popular in the US was in the seventies when Leif Garrett was a hit. Few famous individuals have been called Leif, and actually the only one named on Nameberry is actor Joaquin Phoenix who used to be called Leaf Phoenix which holds quite a different meaning.
The girl's name Tove is according to Nameberry a derivative of Thor, the Norse god of thunder, but we at Iceland Monitor suspect it may have something to do with the author of the Moomintrolls, Tove Jansson.
The name Leif in old norse means inheritance or descendant. Leif "The Lucky" Eiriksson was the son of Eiríkur the red, who discovered Greenland.