Nature and Travel
|
Iceland Monitor
|
Wed 30 Jan 2019
|
20.31 GMT
New Instagram page dedicated to Reykjavik icicles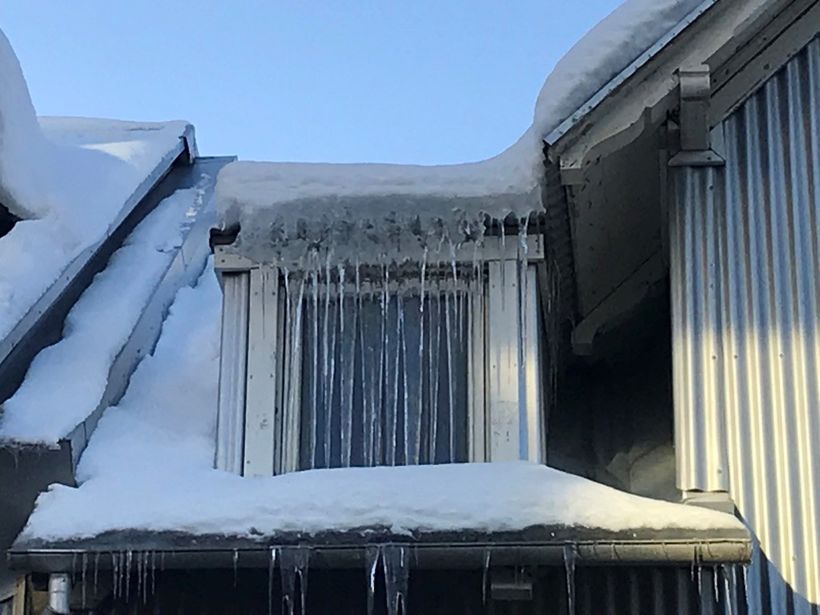 Icicles are the main theme on Reykjavik Icicles, a new Instagram and Facebook page dedicated to icicles in Reykjavik. Photo/Kathryn Elizabeth Gunnarsson
Reykjavik Icicles is a new Instagram and Facebook page dedicated to fans of icicles in Reykjavik. It was set up by Kathryn Elizabeth Gunnarsson who moved from London to Iceland three years ago with her Icelandic husband Valtýr Gauti and their two young daughters.
"After having our second daughter we decided that Reykjavik was the best place to bring up our children," says Kathryn who works for TeqHire, a specialist talent agency. Her husband is an IT Implementation consultant.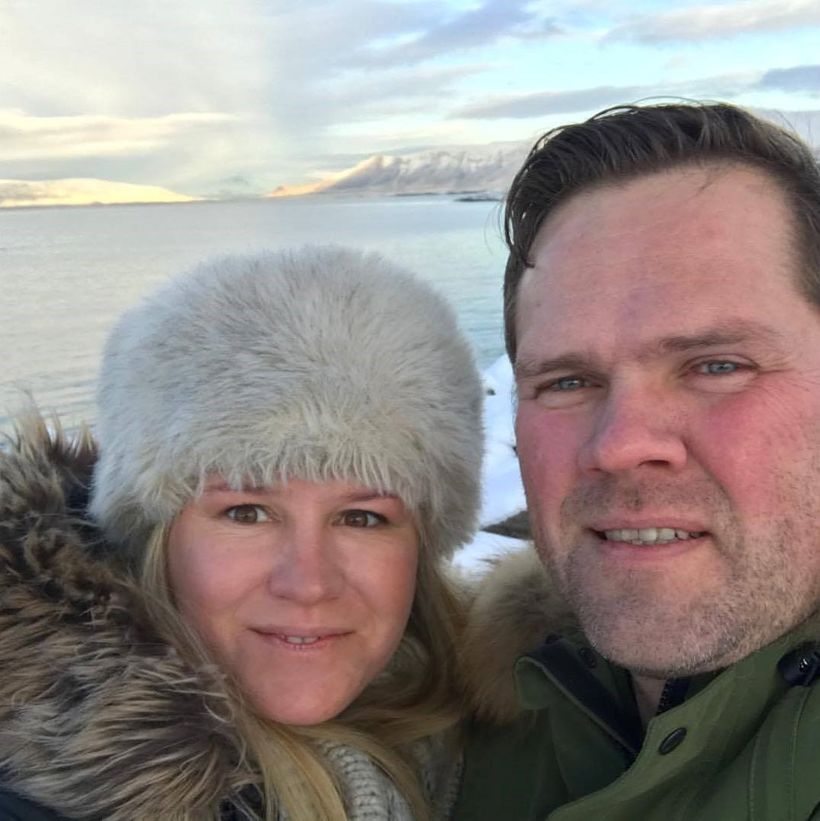 Kathryn Elizabeth Gunnarsson moved to Iceland in 2016 with her husband Valtýr and their two children. Photo/ Private collection
Inherited a passion for icicles from her British father
"I started the page after Valtýr discovered a huge Icicle on our garage, it must have been nearly two metres long, " explains Kathryn. "I have always had a passion for icicles, I love the way they form and the beauty that they bring to a cold winter's day. They are ever changing and can create incredible structures all caused naturally. My father definitely started this passion in me, and whenever there was a rare moment that icicles formed in the UK or where we were visiting, he would always ensure we admired them."
In recent days icicle warnings have been issued by the City of Reykjavik as they can pose risks to people and vehicles in the street.
Icicles should be admired from afar
"They can be very dangerous indeed, almost like daggers or knives when falling," says Kathryn. "I work downtown and often go out walking at lunchtime, it's important to always look up and be aware when you are entering houses and buildings. My advice is to always walk a couple of metres away from the house, so that you can admire from afar, without the risk of them falling on you. Especially keep young children away from the areas of risk."
As for tips on how to spot good icicles she says it's simple. "Just walk around and always look up. When you spot a great icicle cluster, move around and look from different angles as you will always see a new way of looking at them. Take a photo and add to the page. It's a group of pure appreciation of these beautiful and elegant formations. People can upload photos directly to the FaceBook Group and also tag the Instagram page. Can't wait to see new photo's there and all photos will be credited."
A week of extreme frost is predicted for Reykjavik for the next week which is good for icicles. "The fact that the sun will also be shining throughout the day and melting the ice slightly, this allows the existing icicles to continue to grow and new icicles to freely form," says Kathryn. "Then when the sun goes down, they freeze solidly again until the next day when the sun will shine again. I hope there are many more weeks for icicle hunting to come, as of course, this is seasonal, so enjoy it whilst it lasts."