Nature and Travel
|
Iceland Monitor
|
Sun 3 Sep 2017
|
12.10 GMT
|
Modified at 12.36
Seljalandsfoss closed due to rock slide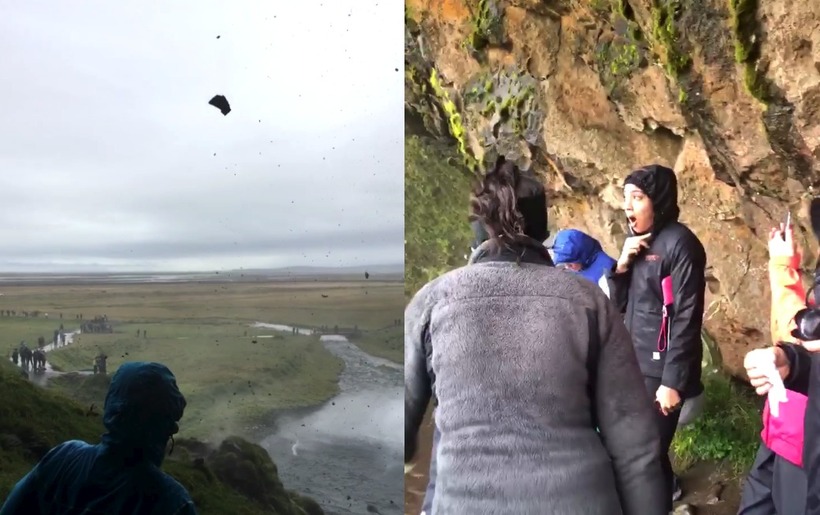 A screenshot from a video by tourist Reneé Green who witnessed the huge rocks falling at Seljalandsfoss.
Police in South Iceland have, in cooperation with landowners, closed off the walking path at one of Iceland's most popular tourist attractions, Seljalandsfoss waterfall in South Iceland.
This is due to considerable rock fall from the cliffs at the waterfall which hurtled onto the path. Some of the rocks weighed around 100 kilos creating extreme danger. Police say that further rock fall is considered to be likely.
The area around Seljalandsfoss has become extremely fragile due to the thousands of tourists that visit the site every day.
Tourists at the site witnessed the rocks falling yesterday and were shocked and scared. On the following link you can see a video of the huge rocks falling to the ground.