Nature and Travel
|
Iceland Monitor
|
Thu 29 Jun 2017
|
13.32 GMT
"Dangerous" road North West Iceland's jewels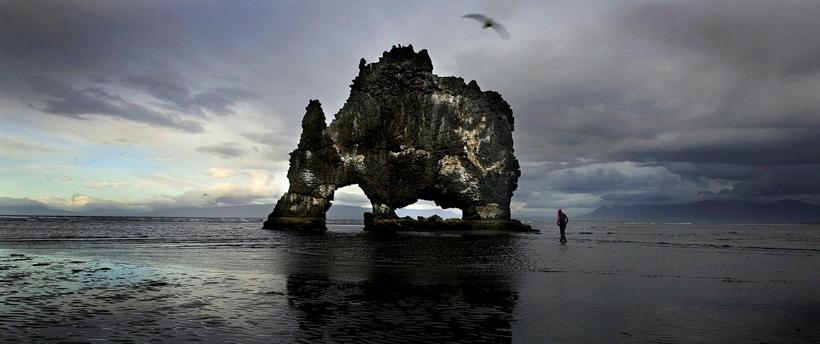 Hvítserkur is one of the best known natural pearls of the area. Photo: Iceland Monitor/Árni Torfason
Vatnsnes peninsula in North West Iceland is best known for an impressive basalt stack called Hvítserkur and a volcanic plug named Borgarvirki, though there are plenty of other places to see in the area. The two are some of the most popular destinations of tourists travelling through North West Iceland.
The road to these places, and around the peninsula, has been the cause of much debate among locals. They believe it to be unacceptably bad, according to local media Feykir [link in Icelandic]. The local municipality has gotten a number of complaints, and some of the locals have taken it upon themselves to encourage other locals to write to the Icelandic Road and Coastal Administration to complain, and pressure them into fixing the road.
The local municipality agrees with the locals and have put pressure on MP's to stand with the locals, as the road is "unacceptably bad and is dangerous for those who use it."
Passable road but in bad condition
The road is not impassable, far from it. The beautiful scenery of the peninsula is still accessible. But as the road is rather bad, drivers will need to take care and adjust their driving to the condition of the road.