Nature and Travel
|
Iceland Monitor
|
Tue 6 Jun 2017
|
17.02 GMT
Tourists charged for illegally camping in Vatnajökull national park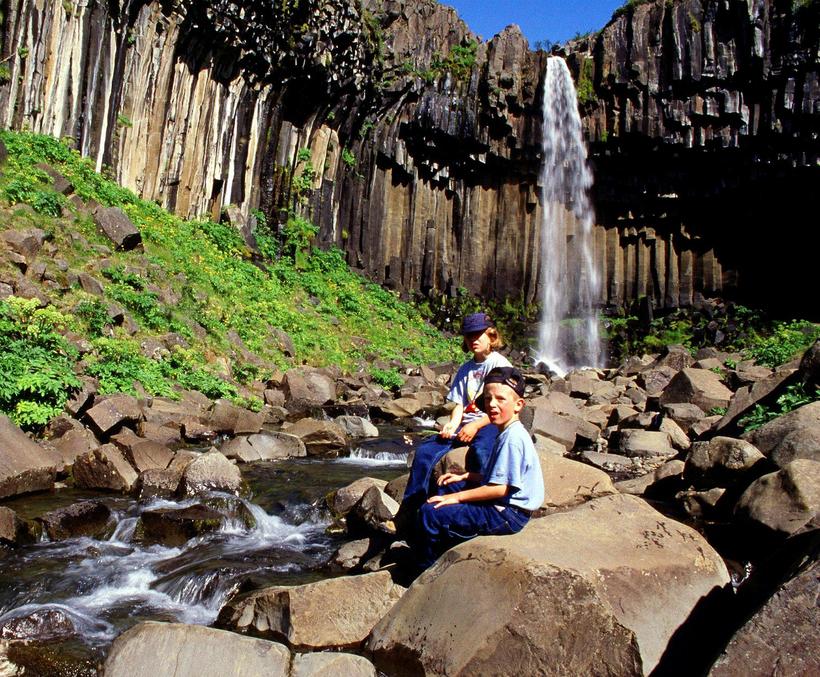 Svartifoss waterfall is in the south part of the national parkþ Photo: Iceland Monitor/Ómar Óskarsson
According to law it's illegal to camp in Vatnajökull national park, outside of camping areas. According to Guðrún Jónsdóttir, assistant to the manager of the northern part of the park, many people do this every summer.
Rangers from the park will travel around it this summer and charge those who camp in no-camping areas. They are forced to pay as much as they would pay for staying the night in on e of the camping areas. There is no clearance in Icelandic laws to issue fines for an infraction of this kind, but Jónsdóttir says that's something that's worth looking into.
Excrement is a

part of the problem

Very few of these people are staying in tents. Most of them are in campers, staying in parking lots or in lay-bys according to Jónsdóttir. The problem is that there are no toilet facilities in these places. People will use the side of the road or parking lot instead, leaving their excrement behind when they take off the next day.
Need for more signs?
Jónsdóttir says most people think the fee for the camping areas is too high, as they expected to camp for free. Others believe it isn't clear enough where the park ends. She says there are plenty of signs, though perhaps there is need for more. But she also believes it is the tourist's responsibility to find out where they can camp, and where they can't.