Nature and Travel
|
Morgunblaðið
|
Fri 26 May 2017
|
13.14 GMT
|
Modified at 14.51
Over 200 new hotel rooms for Laugavegur this month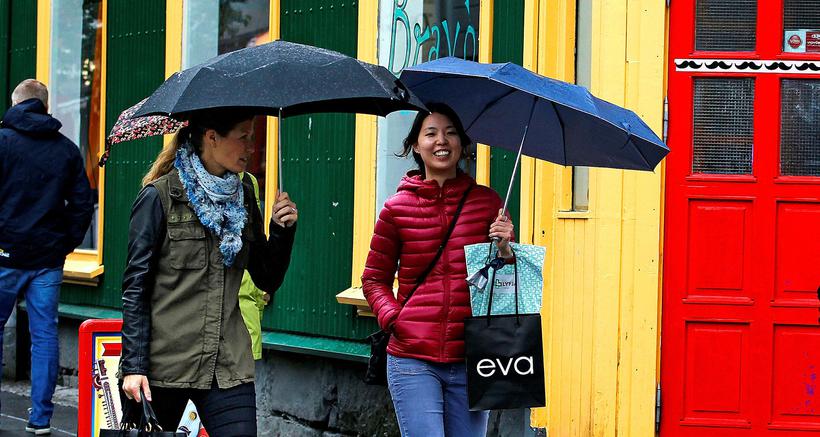 With the rise of tourists to Reykjavik, plenty of new hotels are rising on Laugavegur. Mbl.is/ Eggert Jóhannesson
The new hotels opening on Reykjavik's central shopping street, Laugavegur, means that over 200 new hotel rooms will be available in this popular shopping street. At no other time in history such a rapid change has been noted on Laugavegur, called the "hotelification of Laugavegur" by some.
The newest addition to the street is Sandhótel located next to the Sandholt bakery on Laugavegur 32b - 36. The hotel offers 53 rooms to begin with and another 13 later this year. The hotel is luxurious and features paintings by renowned Icelandic artists in all its rooms. A new restaurant, Lauf, will be opening on the ground floor next week. The hotel takes over seven buildings on Laugavegur, one of them in a building where Iceland nobel laureate Halldór Laxness was born and you can see various touches within that pay homage to him.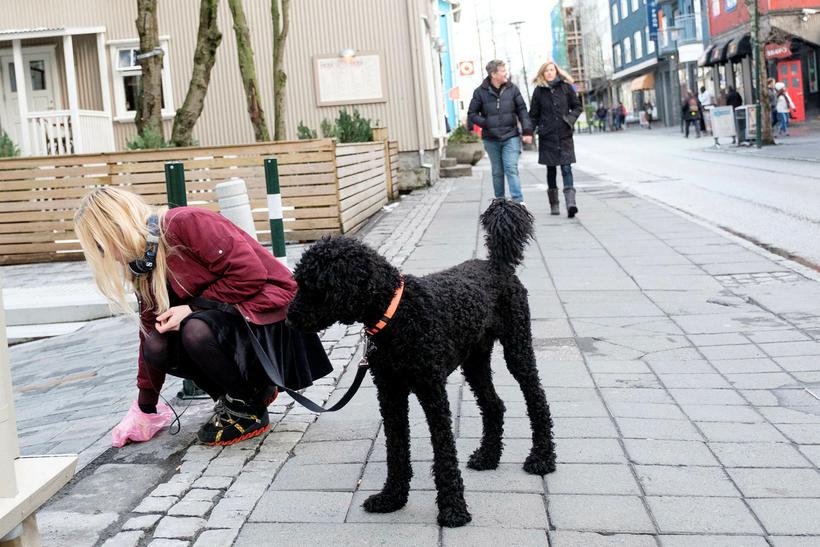 Laugavegur is Reykjavik's main shopping street and offers bars, shops and well... hotels. Photo/ Morgunblaðið
Luxury hotel ION has opened a Reykjavik branch at Laugavegur 28 featuring 18 rooms, including several larges suites.
The Center Hotel Miðgarður at Hlemmur is opening a new section of the hotel at the end of May, with an additional 127 rooms.
A new apartment hotel opens above the Bónus store on Laugavegur 59 and a new restaurant. According to Morgunblaðið sources all of the projects above amount to costs over 2.5 billion ISK.