Nature and Travel
|
Iceland Monitor
|
Fri 12 May 2017
|
18.50 GMT
A visit to the troll's pool is getting easier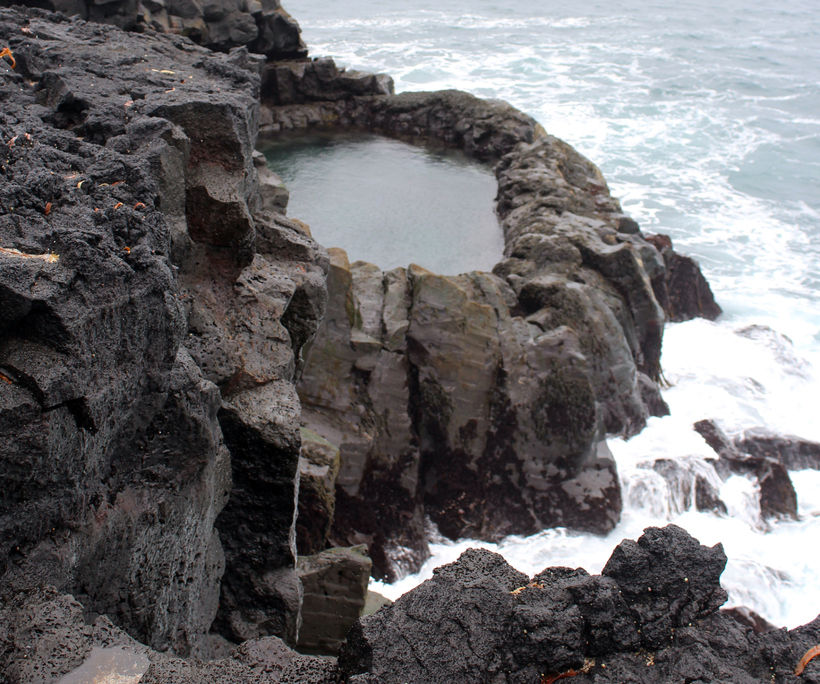 According the folk tales, Brimketill used to be Oddný the troll's bath. Photo: Iceland Monitor/ Sigurður Bogi Sævarsson
Brimketill is a lava rock formation in the shape of a pool on the edge of the ocean. It is also named Oddnýjarlaug. As the story goes the troll Oddný used to bathe in the pool and wash her clothes there.
Brimketill is located in Reykjarnes peninsula, a few kilometres west of Grindavík (not all that far from Keflavik International Airport).
Amazing view and surroundings
Many tourists skip Reykjanes peninsula and the beautiful nature there altogether, and go straight to Reykjavik. Brimketill is a popular destinations for those who take the time to explore Reykjanes. Up until now there hasn't been much there but the stunning scenery, aside from a small sign and a parking lot. A platform is being built which will offer a great view over the area, and make it both safer and more accessible. It will formally open in the beginning of next month.
The view over Brimketill is stunning. Beyond it there is nothing but the Atlantic Ocean open before you. The rocks and lava formations around Brimketill are pitch black against the blue and white of the ocean, which hammers upon the rock, wave after wave.
The ocean is often choppy there, the surf is thrown high up in the air and when the tides are high, the waves reach into Brimketill. It gets its name from this, it roughly translates as surf cauldron. The waves colour this clear pool with white fizz when they reach it.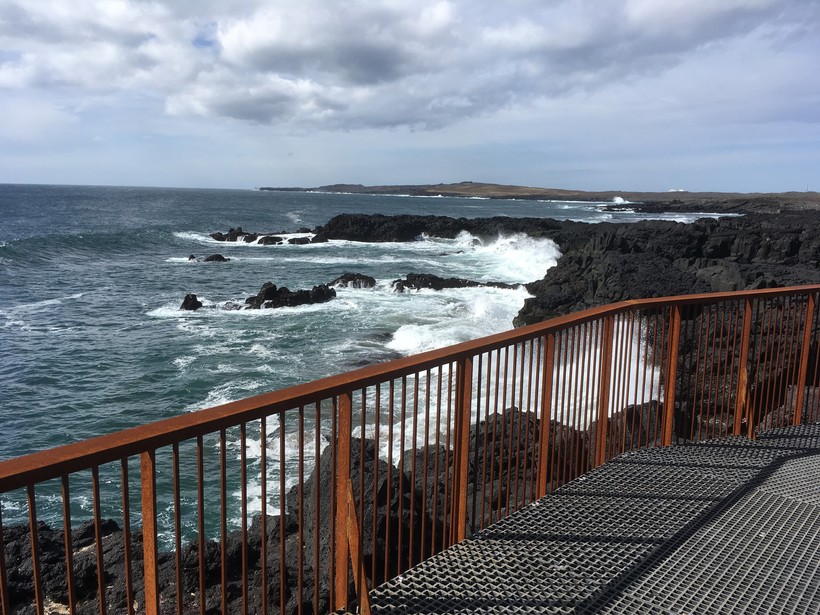 The platform offers a great view over Brimketill, the other smaller cauldrons and the cliffs. Photo: Eggert Sólberg Jónsson
Bathing not recommended
If you google Brimketill you'll see pictures of people bathing in it, even though it's quite cold. This is possible when the tides are low and the weather is calm, if they are high a wave might snatch a person out to sea. Accessing it is not easy as the rocks around it are rough and jagged. People bathe at their own risk, and it's not recommended as it's risky. A safer option to splash is at Nauthólsvík, or in some geothermal pool or another.
Tricky construction
The construction has not always been easy. The ocean hasn't spared any waves hammering upon the rocks, and the people working on the platform. One of the staff at ÍAV which is building the platform posted this video on Youtube to offer an insight into their work by Brimketill.