Nature and Travel
|
Morgunblaðið
|
Wed 10 May 2017
|
15.16 GMT
Iceland's "unicorn" not the only unicorn found in Iceland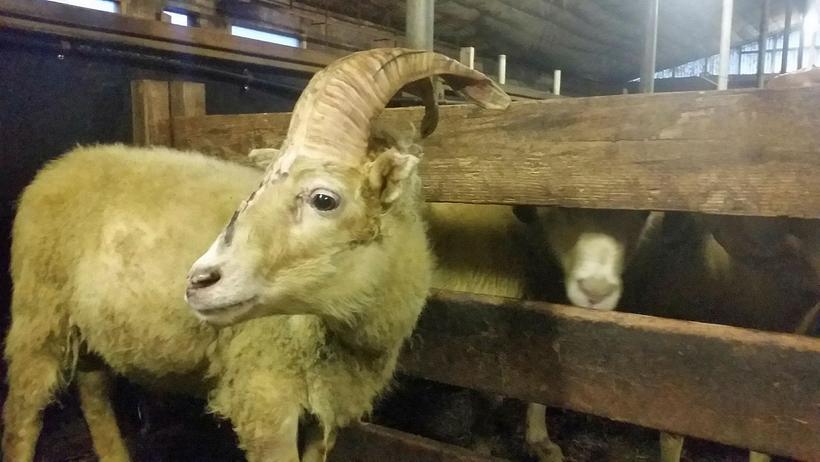 Einhyrningur, the one horned ram made world headlines recently after we ran a story on him. Photo/Erla Þórey
Icelandic ram "Einhyrningur", which means "Unicorn" has only one corn on his head and made world headlines. It now turns out that sixty years ago, another one horned ram was born in Iceland.
Halldór Árnason has a photograph of himself as a child with a one-horned ram, who like Einhyrningur has two horns that grew together to create one.
"I have only heard of this occuring twice. Once in my childhood and now this ram found at Hraunkot farm recently. The ram on the farm where I spent my summers sixty years ago was sent to the slaughterhouse that autumn so we don't know if he would have sired other one-horned offspring. Maybe people at that time thought he could be dangerous, with this spear coming out of his head. But I remember people really stared at him, he was really special."
Árnason spent summers at the farm of Egill Benediktsson and Guðfinna Sigurfinnsdóttir. At that time it was usual for children to be sent to the countryside during the summer to work at farms, as the pure air and farmwork was thought to be good for them. "I was really happy there," he explains. "I was there for five summers, along with my brother. I was only eight when I first came there but I always felt happy." He says that the photo of him with the one horned ram was taken when he was ten, in 1961.