Nature and Travel
|
Iceland Monitor
|
Thu 12 Jan 2017
|
20.00 GMT
"Terrible situation" at Iceland's Reynisfjara beach - security to be improved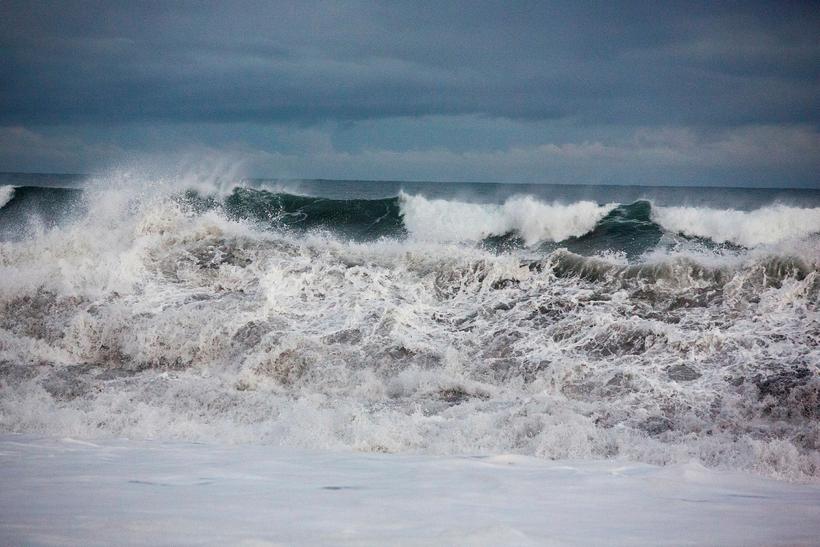 The beach is very dangerous and more security measures are needed according to experts. mbl.is/Helgi Bjarnason
According to the director of Reykjavik Excursions, Kristján Daníelsson, there's a great need to improve security at Reynisfjara and Kirkjufjara beaches in South Iceland. A tourist died there on Monday, the third such death over the space of a few years.
"We've been worried about this for a very long time, it's a terrible state of affairs."
There are signs up at the beach warning of sneaker waves and guides warn their clients of the danger but the beach may look "safe" to tourists who don't realise that a seemingly calm ocean could send a sneaker wave high up on the beach without warning and suck people out to sea where they are helpless to fight against the strong undertow. This is what happened in all three of the beach deaths and many more people have just escaped death in this manner.
"I don't really know how to word it except by saying that people don't seem to pay attention to our orders. A guide with let's say, 20 - 30 people can't force people to do as he says. We need to rethink the area, it's a very dangerous place and we need to look at is as such. "
Jónas Guðmundsson, project manager at the Landsbjörg SAR team to improve tourist safety, believes that the flow of tourists to the beach needs to be controlled.
"It's quite clear to me, and is an easy solution. We are generally controlled, whether we like it or not, in traffic, at airports and so forth. We can control the flow of tourist by using signs, paths and arrows, we can control them by using laws, security guards or police, and we can also control it by creating more signs, websites and easily accessed information about the danger.
He believes that a park ranger, or security guard, or guards, need to be on duty at the beach all year round and all day long. Such a park ranger would make sure that tourists follow the security rules at the beach. If the waves are particularly strong at any particular time, park rangers could set up additional barriers.
"We need funding so that police can also go to the site, maybe twice, three, four times a day, depending on circumstances and the amount of tourists."