Nature and Travel
|
Iceland Monitor
|
Wed 17 Feb 2016
|
14.20 GMT
|
Modified 28 Apr 2016 16.27
Be an informed tourist – sign up to Iceland Academy!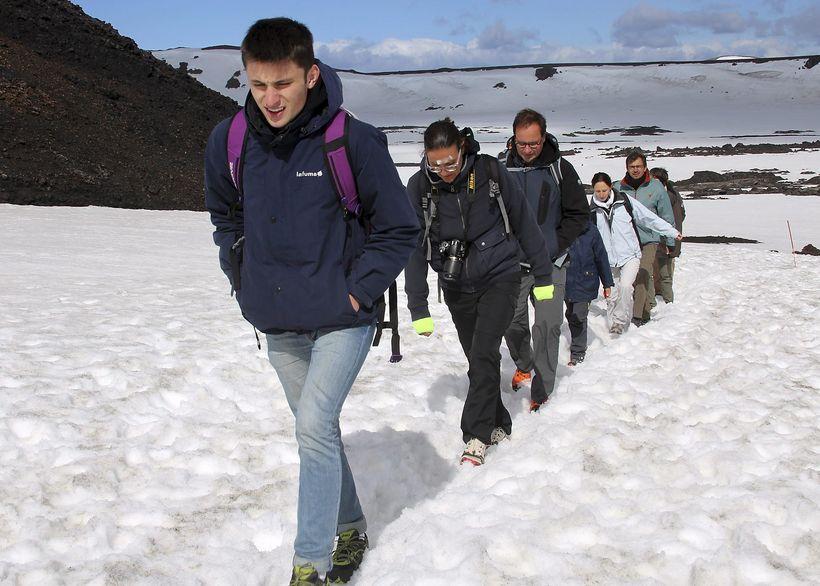 'Iceland Academy' is the name of a new campaign aimed at enabling tourists to get their most out of the trip to Iceland in a safe and responsible manner.
The campaign, which gets under way on 25 February, consists of online mini-courses given by leading authorities on subjects such as Icelandic culture, customs and nature. The aim is to increase awareness of and interest in the country, while promoting responsible conduct and enjoyment.
The 'subjects' on offer include Icelandic cuisine, history, spa and winter-sport facilities, and how best to catch the perfect Northern Lights photograph.
The first five courses will be available on the Inspired by Iceland website, and participants will be able to keep up with 'Iceland Academy' on Facebook, Instagram and Twitter.
Those completing all courses and passing all end-of-course 'exams' testing their knowledge will be put forward for the chance of winning a 'graduation trip' to Iceland.
"The aim of Iceland Academy is to help tourists experience the best food, the most beautiful nature, and the most interesting culture that Iceland has to offer in a safe and responsible way," say Inga Hlín Pálsdóttir, Director for Tourism & Creative Industries at Promote Iceland, the organisation behind the campaign.
"Iceland Academy is an opportunity to present and raise awareness of Iceland's unique qualities and how they may best be enjoyed safely and responsibly. We feel this approach will tally neatly with our target group abroad, i.e. 'informed' tourists."
You can sign up to Iceland Academy on the Inspired by Iceland website from 25 February.