Eat and Drink
|
Iceland Monitor
|
Sun 7 May 2017
|
11.53 GMT
Kleina, Iceland's favourite pastry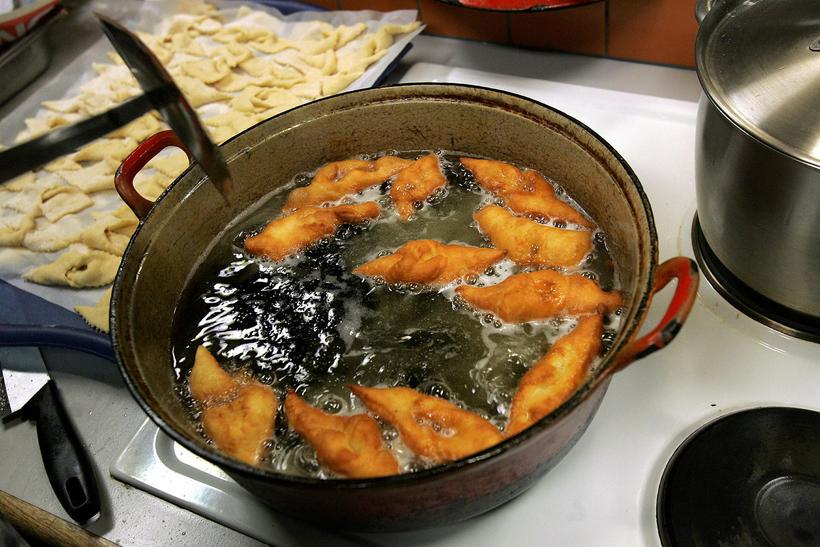 Kleina isn't unique to Iceland but records of it date back to the 18th century. Photo: Iceland Monitor/Þorvaldur Örn Kristmundsson
Kleina is one of the most popular pastries in Iceland, found in just about every Icelandic grandmother's pantry. It's sort of a twisted doughnut often flavoured with cardamom or vanilla.
Kleina, like most Icelandic food, has its roots in Scandinavia. In the other Nordic Countries they are served as a Christmas treat, but in Iceland however, the kleina has its place on most coffee tables around the country, all year around.
The plural, kleinur, is often used when referring to this delight. Probably because you always eat more than one.
There is nothing uniquely Icelandic about kleina, but the oldest mention of a specific pastry in Iceland is of kleina, from a late 18th century text. There are even older records kleinujárn made of whalebone, a special instrument to cut the dough when making kleina.
Can be found in America
Like many European pastries, the kleina moved to America along with a large group of Icelanders in the later part of the 19th century. It can still be found in the homes of Americans of Icelandic descent both in Canada and in the USA.