Eat and Drink
|
Iceland Monitor
|
Sat 22 Apr 2017
|
8.37 GMT
New sourdough pizza joint at Reykjavik's Grandi harbour area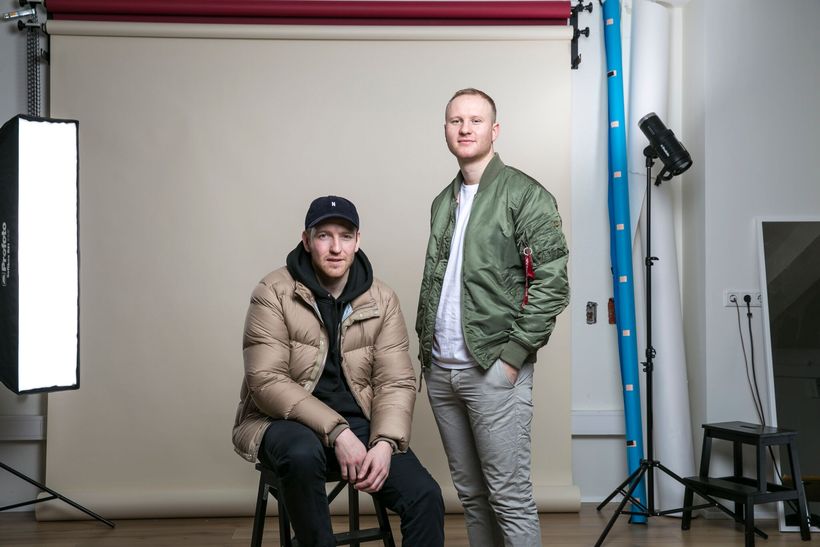 Sindri Snær Jensson and Jón Davíð Davíðsson, owneres of hip streetwear shop Húrra and also the owners of the new pizza place set to open at Grandi. mbl.is/úr einkasafni
The latest addition to the growing flora of trendy restaurants and shops at Grandi, a formal industrial part of the harbour, is a hip sourdough pizza joint set to open this summer.
The restaurant will replace Texasborgarar, a burger joint at Grandagarður 11 and the venue will be totally refurbished. One of the owneres is Sindri Snær Jensson, who is also one of the owners of fashion boutique Húrra on Hverfisgata.
Grandi has become Reykjavik's equivalent to the meat packing district - or fish packing district more precisely - with a variety of gourmet shops, fashion boutiques and restaurants. Amongst the most popular venues are the Marshall restaurant in the new Marshall Building arts complex, the Coocoo's Nest, the Valdís ice cream shop, Matarbúrið butcher's shop and Sautján Sortir, a cake shop.
Jensson explains that the new pizza restaurant won't be a traditional one. "They're all made with a sourdough base as they used to be prepared in Naples over 300 years ago. It's a healthier, fresher version of pizza. "