Eat and Drink
|
mbl
|
Fri 20 Jan 2017
|
12.02 GMT
|
Modified at 12.19
Brunch ideas: Tuck into a gorgeous early meal at Kex Hostel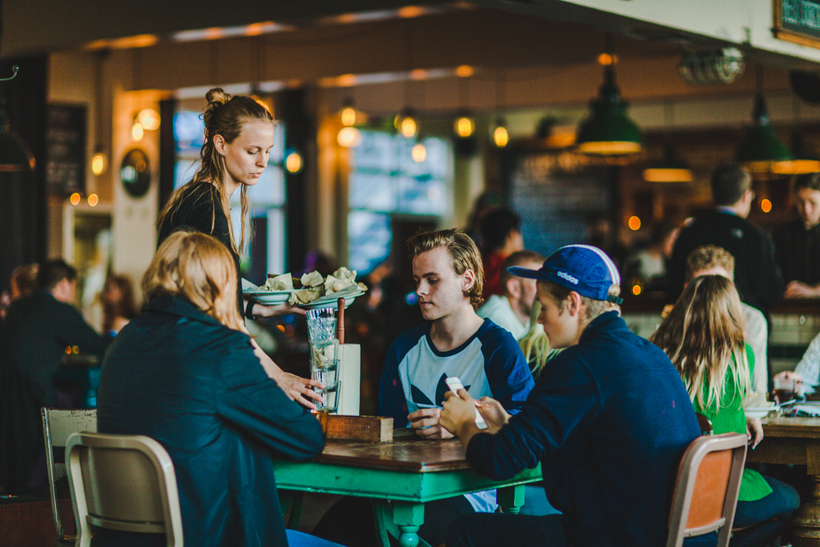 Kex Hostel's restaurant Sæmundur í Sparifötunum offers great food at all hours of the day, including a fantastic weekend brunch.
Anna Margrét Björnsson


Kex Hostel has become somewhat of a cultural centre in Reykjavik. It's a lively, bustling hostel offering a myriad of events and concerts every day of the week and it's the perfect place to catch up with friends and family in a relaxed, hip atmosphere.
The food at the restaurant, which is called Sæmundur í Sparifötunum is fantastic, with a simple menu of dishes to appeal to most tastes. The restaurant's philosophy is to use great, organic, straight from the farm produce and making dishes that one could describe as comfort food with an original twist.
The restaurant offers a great brunch on weekends, perfect for both those with a hangover induced food craving or for bringing the kids along. Among the dishes on offer are eggs with herb cream, bacon and dulse, which is a great tasting healthy seaweed thingy, smoked and fried pork belly, a fabulous fish and chips, beetroot salad with ricotta or my ultimate favourite, poached eggs on grilled sourdough bread with melt-in-the mouth smoked Icelandic trout.
Of course there are also plenty of sweet things on offer, a sure-fire hit with smaller guests. These include French Toast with vanilla and strawberries, a stack of American pancakes with Icelandic berries, maple syrup and chocolate, fresh baked cookes and hot chocolate.
Last but certainly not least, there's the famous Kex Freedom Burger, described by my teenage son as the best burger he's ever tasted. It's made with grass-fed, free range prime beef from the Háls farm and is served with caramelized onion mayo, veggies, Icelandic Ísbúi cheese and a serving of rustic Sæmi-chips on the side. Yum!
Families should take note that every Sunday at 1 pm there's a varied children's programme on offer at Kex Hostel with things like dance, yoga, book readings, workshops and more.
Kex Hostel is located on Skúlagata and for more info check their website HERE.