Culture and Living
|
Iceland Monitor
|
Tue 23 Oct 2018
|
13.25 GMT
|
Modified at 14.33
Iceland's 12 Tónar selected greatest record store in the world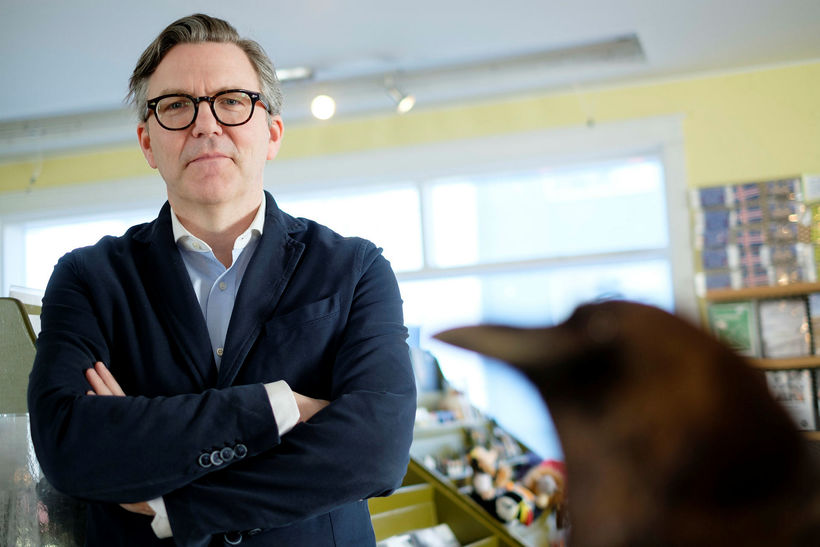 "It's the soul of the record shop that matters," saysLárus Jóhannesson, who owns 12 Tónar with Jóhannes Ágústsson. mbl.is/ Kristinn Magnússon
Music magazine NME (New Musical Express) just published an article on a new book by journalist Marcus Barnes on the world's best record shops. Barnes selects his top ten record shops for NME and lists Icelandic record store 12 Tónar as his number one record store in the world.
In the book, Barnes lists 80 record shops worldwide. Barnes writes about 12 Tónar:
"Iceland has a sterling reputation for producing incredibly talented, unique artists. This shop is owned by a few of them and its selection is top notch. Add to that the fact that it has been designed so that customers can chill out and socialise with one another and you've got a winning formula."
12 Tónar is situated on Skólavörðustígur in the Reykjavik city centre and the store celebrates its twentieth anniversary this year. 12 Tónar is also a successful record label that has produced the works of around 70 artists.
Speaking to Iceland Monitor, one of the two owners of 12 Tónar, Lárus Jóhannesson says that this is great news. "It's the soul of the record shop that matters," he explains.
"It's really encouraging that one's work matters to others. We're really happy to get this sort of acclaim. We've been on many lists throughout the years and it's always a pleasure, especially when we're at the top."