Culture and Living
|
Morgunblaðið
|
Mon 14 May 2018
|
12.50 GMT
"Can't believe I'm a hundred years old."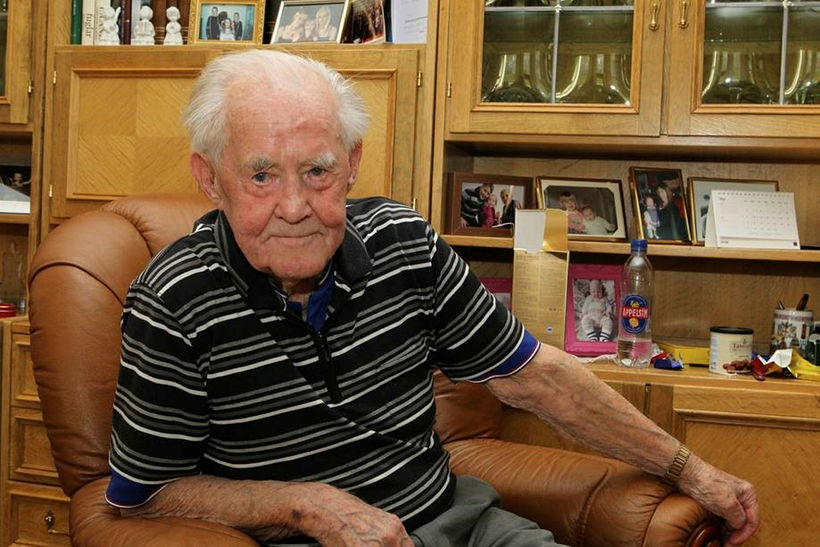 Karl Sigurðsson in his home. He cooks his own supper every night and is in good health. Photo/Halldór Sveinbjörnsson
Former captain and marine engineer Karl Sigurðsson celebrates his 100th birthday today. Speaking to Morgunblaðið today he can't believe he reached such a high age.
"I live in a serviced apartment for the elderly and take care of myself. I eat in the cantine at lunchtime and cook my own supper. I'm fit, healthy, I make my bed and do my own washing," he told the newspaper. Longevity is common in his family, he says.
"My father was 99 years old when he died, my brother 102 and my mother 96."
He believes that not smoking is what keeps him alive. "People in my family don't smoke. I also stopped working at an early age," he says laughing.