Culture and Living
|
Iceland Monitor
|
Mon 19 Mar 2018
|
10.45 GMT
New National Football team shirt faces criticism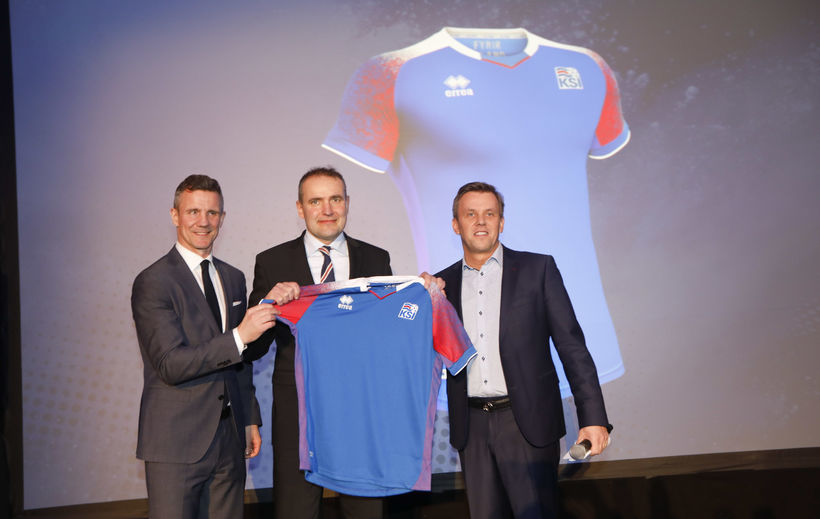 President Guðni Th. Jóhannsson (middle) during the presentation of the new shirt, which will be used during the FIFA World Cup Championships this summer. Photo/mbl.is
A new version of the official national Icelandic football team shirt has faced criticism in Iceland, mostly because it's not designed by Icelandic designers.
In a Facebook post, head of the department of fashion design at the Iceland Academy for the Arts, Linda Björg Árnadóttir, revealed that the Italian producer of the shirts, Errea, had originally intended to hold a contest for Icelandic designers to design the shirt. The winning prize was 100 thousand ISK which Árnadóttir called an insult to designers. When Árnadóttir told the company they would have to pay a higher fee, nothing came of the contest, she says.
Many people within the fashion industry have posted up photos of the Icelandic national team shirt and the trendy Nigerian one made by Nike, with the caption Nigeria 1 Iceland 0.
However, a poll conducted by Icelandic website visir.is showed that half of readers were happy about the shirt.