Culture and Living
|
Iceland Monitor
|
Fri 5 May 2017
|
13.33 GMT
|
Modified at 14.16
Design and Craft Fair in Reykjavik this weekend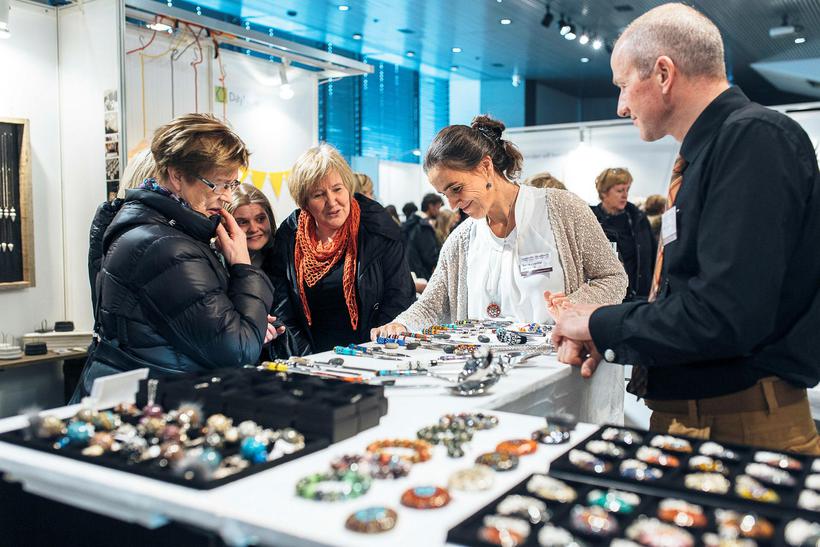 There are many different designs for sale and on display at the City Hall. Photo: Iceland Monitor/Styrmir Kári
The Design and Craft Fair at Reykjavik City Hall takes place this weekend. The fair provides a unique opportunity to get a glimpse of the many crafts and design studios in Iceland in one place.
Most of the designers are not big names with their own stores in Reykjavik centre. These are smaller brands, many of them up and coming in the Icelandic design scene. Some of them work from small towns in rural Iceland and only come to the city every once in a while to present their products.
Forget the puffins and mass produce souvenirs (though they can be fun in their own way), and buy something unique from the artists/designers themselves.