Culture and Living
|
Iceland Monitor
|
Wed 3 May 2017
|
10.40 GMT
|
Modified at 11.07
Icelandic Tulipop characters to become a cartoon series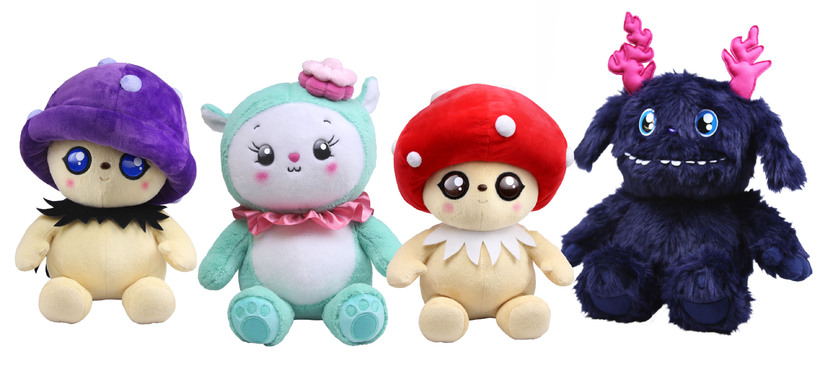 Tulpop merchandise is extremely popular with Icelandic children - and adults as well! Photo/ Tulipop
The enchanting world of design company Tulipop will soon come to life in a new cooperation with US company WildBrain. WildBrain will use their expertise in launching engaging IP on YouTube to build audiences for the new Tulipop content and to increase awareness of the brand as part of Tulipop's ongoing consumer products promotion across multiple territories.
WildBrain will be creating ten episodes to begin with, each spanning two and a half minutes in length. The first episode will be aired this summer on a special Tulipop channel on YouTube.
A press release states, "The magical world will first come alive in a series of 2.5 minute episodes, which will launch on a dedicated Tulipop YouTube channel in early summer and be targeted at fans aged seven and upwards. Co-written by Tobi Wilson, writer on Cartoon Network's animated television series, The Amazing World of Gumball, the series is being developed in collaboration with Ken Anderson of Red Kite Animation.
The unlikely, story-driven adventures will be based on the residents of the absurd and surprising island of Tulipop, where landscapes include volcanoes, beaches, mushroom swamps and strawberry fields, and where each location might not be exactly where you last left it!
The island is inhabited by Tulipoppers – quirky and colourful characters who appeal to all who are young at heart. Its unique characters include Gloomy, the adventurous and hyperactive mushroom girl, and Fred, the furry, smelly forest creature who wants to be scary, but is too gentle to quite pull it off. The Tulipoppers are all quite flawed but still loveable – just like humans."
The series is created in cooperation with producer Ken Anderson at Red Kite Animation and the script is written by Tobi Wilson in cooperation with Tulipop.
"It has always been our ambition since launching the brand in 2010 to extend the world of Tulipop into animation, and we are delighted to be teaming up with WildBrain, Tobi and Red Kite to produce these wonderfully creative, funny and whimsical stories, which we hope will delight a whole new audience," says Helga Árnadottir, CEO Tulipop, speaking to Northstack.is.