Culture and Living
|
mbl
|
Mon 13 Mar 2017
|
16.00 GMT
Was Iceland's Eurovision preliminaries host wearing stolen design from Balmain?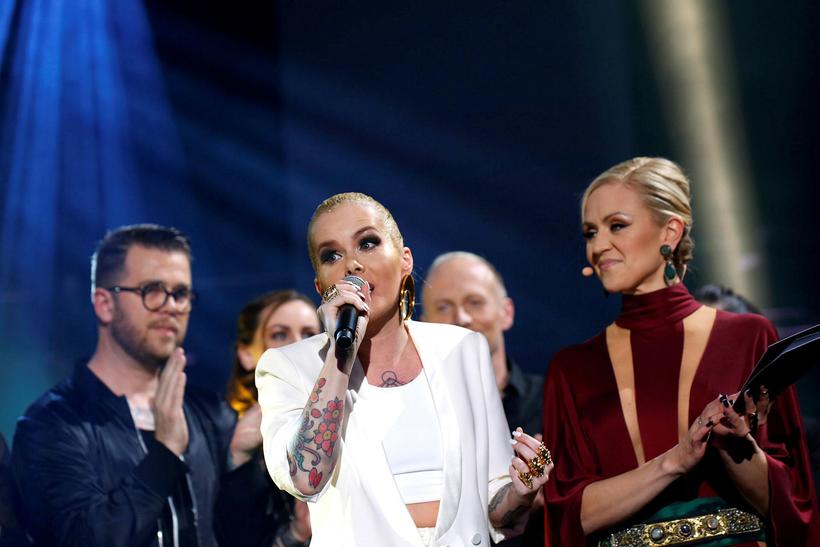 Ragnhildur Steinunn Jónsdóttir, on the far right, wearing the controversial outfit. In the middle is Svala, who will be singing Iceland's entry to the Eurovision song contest in May. mbl.is/Eggert Jóhannesson
The all-in-one outfit worn by RÚV television host Ragnhildur Steinunn Jónsdóttir on Saturday night's glittering Eurovision preliminaries night has been a subject of debate due to its uncanny resemblence to a Balmain design.
Linda Árnadóttir, professor of fashion design at the Iceland Academy of the Arts has voiced criticism of the choice of outfit.
The outfit was made by seamstress Elma Bjarney Guðmundsdóttir for Jónsdóttir.