Culture and Living
|
Morgunblaðið
|
Wed 1 Feb 2017
|
16.55 GMT
Yoga centre opens in Skeifan, Reykjavik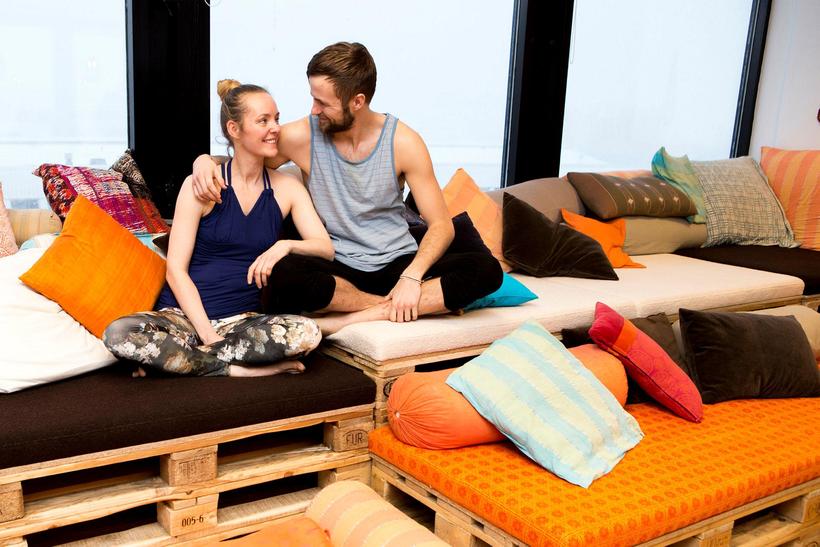 Ingibjörg and Tómas at the new Yoga Shala branch. Both studied Ashtanga yoga with Shri K.Patthabi Jois. mbl.is/Ófeigur Lýðsson
One of Reykjavik's longest established yoga centres, Yoga Shala, has now opened in a new and much improved location in Skeifan, 108 Reykjavik. The centre offers a variety of classes ranging from Ashtanga, Kundalini, Vinyasa Flow and Yoga nidra, and also offers teaching courses.
Yoga Shala also recently opened a branch at hip hostel Oddsson in West Reykjavik.
The owners are Ingibjörg Stefánsdóttir and Tómas Oddur. "The yoga practice room is 150 square metres and offers bright, larges windows. Wooden panels and lots of plants create a warm, cosy atmosphere and infrared lights to warm the air.
Stefánsdóttir studied Ashtanga Yoga in Mysore, India with respected father of Ashtanga, Shri K. Pattabhi Jois.
"We put an emphasis on focusing on every individual in where they are at in their practice and to bring positive change to mind, body and soul, " says Tómas Oddur. Among the courses on offer are Ashtanga for beginners, yoga for flexibility for men, and yoga for women over the age of 50.
Tómas Oddur will also bringing his famous "Yoga Moves" events to the yoga centre, events that are a mixture of dance music, dance and yoga with live DJ's.
Yoga Shala offer drop-ins at 2.200 ISK per class.
More info about Yoga Shala HERE.