Culture and Living
|
Iceland Monitor
|
Fri 6 Jan 2017
|
17.00 GMT
The unbearable emptiness of human existence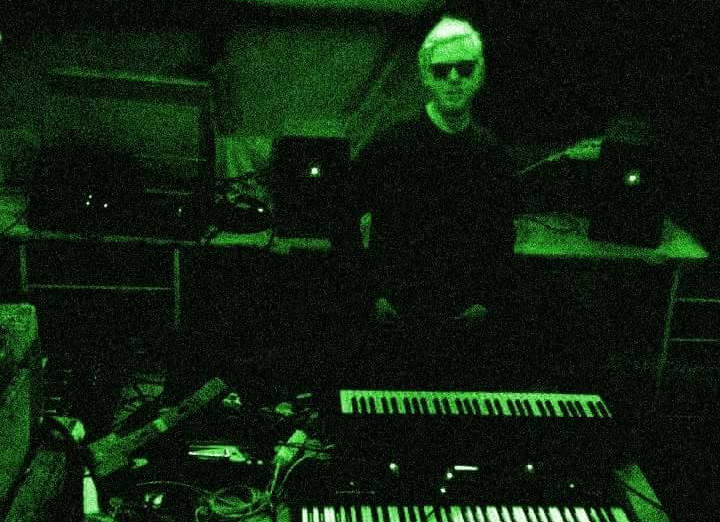 Arnar Már Ólafsson prefers a shady lifestyle in studios to watching Netflix all year round. Photo/ Myrka man
Electronic music artist Arnar Már Ólafsson has just released a new album under the name Kuldaboli, an album that immediately made it to the Kraumur list of best albums of 2016. He's also joining a tenebrous line up at Gaukurinn in central Reykjavik tonight appearing with Kælan mikla and Skrattar.
Ólafsson first got recognized within the Icelandic electronic music scene as Ultraorthodox and released an album with FALK in 2015 and self-released his second album in the spring of 2016.
In early 2016, Arnar started another project called Kuldaboli which isrecognized for its heavy bass, ice cold sequenced synths and dominating machine-like vocals. His new album is titled Vafasamur lífsstíll which translates to Shady Lifestyle. Iceland Monitor gave him the third degree.
Has a journalist recently asked you what your main influences are?
Yes, only just last week.
So what are they?
Ancient civilisations, 20th century history, the possibility of the existance of other dimensions, quantum physics, the people around me and my own condition at each given time.
Which album has the most profound effect on your life?
Spiderland by Slint.
Your lyrics are very dark and so is your music. And the title of the album, is your lifestyle pretty shady?
It can be be very hard to make a living if you actually want to give yourself time to create something. Underground living and studio trouble could be considered pretty shady to the bourgoisie.
So how is that shady life?
It has its ups and downs. Some prefer it to working like a slave during the day and watching Netflix every night the whole year round.
Could you tell us more about the label you're on, Hið Myrka Man and what the artists have in common?
It's a small but rapidly growing label that was founded by two members of the band Kælan mikla. The music is all different but it's all done on synths on the edges of society.
What about your first project, Ultraorthodox, does that still exist?
Yes, since 2013. My first album was called Vital Organs on the FALK label.
Which artists do you most look up to?
Just the people I've collaborated with throughout the years, they influence me more than the idols out there.
Your favourite place in Iceland?
The room that I'm using as a studio each time.
What's your most treasured possession?
My vital organs.
The book that has most influenced your life?
The Bible and Donald Duck.
Your favourite watering hole in Reykjavik?
Café Skúlagata.
Your most used phrase?
Goddamn legend.
What keeps you awake at night?
The unbearable emptiness of human existence and English football.
Catch Kuldaboli at Gaukurinn at around 10 pm, admission is 1000 ISK.