Culture and Living
|
Iceland Monitor
|
Tue 19 Apr 2016
|
11.45 GMT
Mystery solved: Who farted in the presence of Kim Kardashian and Kanye West in Iceland?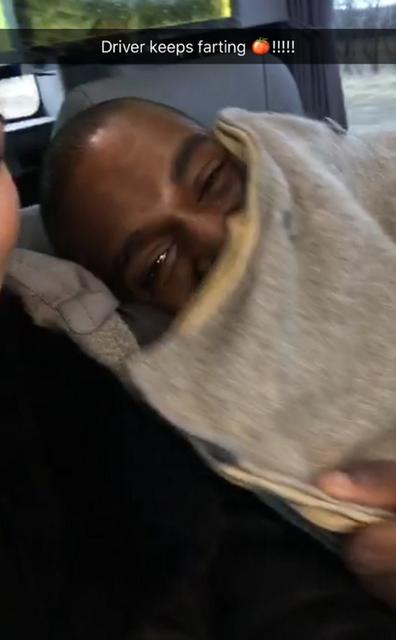 Kim Kardashian published a Snapchat of her husband, rapper Kanye West covering his face on account of a particularly nasty smell in their vehicle.
"Driver keeps farting," reads the caption but, seemingly not known by the Kardashian clan, Icelandic hot springs give off a sulphurous smell not unlike the smell of a human fart.
The Kardashian sisters, Kanye West, Jonathan Cheban and more of their friends are currently in Iceland where West is reportedly filming a music video. Kourtney Kardashian celebrated her 37th birthday last night at luxury country hotel Hótel Rangá in South Iceland.
The entourage went on a trip around South Iceland yesterday seeing sights such as the Gullfoss waterfall and the famous Geysir hot spring site.
See the rooms where the Kardashians stayed at Hótel Rangá HERE.
Below you can see a video of the alleged farting driver and also a photograph of Kourtney Kardashian in a fart pose on a bathtub at Hótel Rangá.
A video posted by Kim Kardashian Snapchats (@kimmysnapchats) on Apr 17, 2016 at 11:48am PDT
A photo posted by Kourtney's Snapchat (@kourtneysnapchat) on Apr 18, 2016 at 6:46am PDT