Eat and Drink
|
Iceland Monitor
|
Sun 20 Mar 2016
|
9.00 GMT
|
Modified 3 May 2016 16.13
Salt factory turns into trendy Reykjavik lobster joint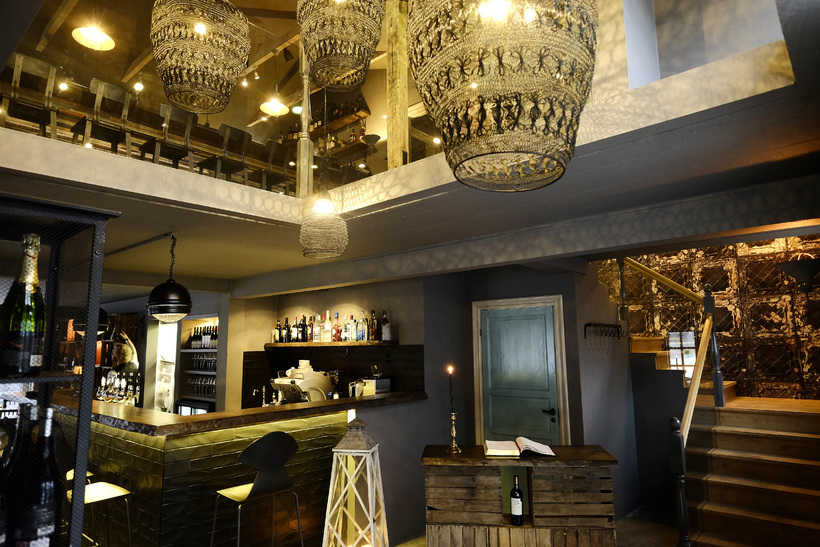 The former salt factory is now a trendy venue featuring designer Icelandic furniture and cosy lighting. Golli / Kjartan Þorbjörnsson
Icelandic restaurant Verbúð 11 Lobster & Stuff located at Reykjavik harbour just got a facelift by former star of TV interior design show and style guru Arnar Gauti Sverrisson.
"The owners wanted a warmer, more stylish atmosphere,"explains Sverrisson to mbl.is.
"The restaurant is a former salt factory and had been refurbished but it needed an injection of both warmth and coolness to fit their ideas about the food and atmosphere. I started off having it painted in a different colour and used a lot of wallpaper, as well as giving a lot of thought to lighting and furniture.
The music at the restaurant is from the late seventies and eighties and the result of the facelift is a raw but cosy venue.
The menu features, as the name implies, modern takes on fresh Icelandic fish, seafood and particularly lobster, as well as classics such as rib eye steak and hamburgers. A varied lunch, dinner and bar menu is on offer.
For further information, bookings and menus visit their website HERE.