Culture and Living
|
Iceland Monitor
|
Tue 8 Mar 2016
|
15.00 GMT
|
Modified 25 May 2016 16.37
Icelandic singer is a "Facebook Story"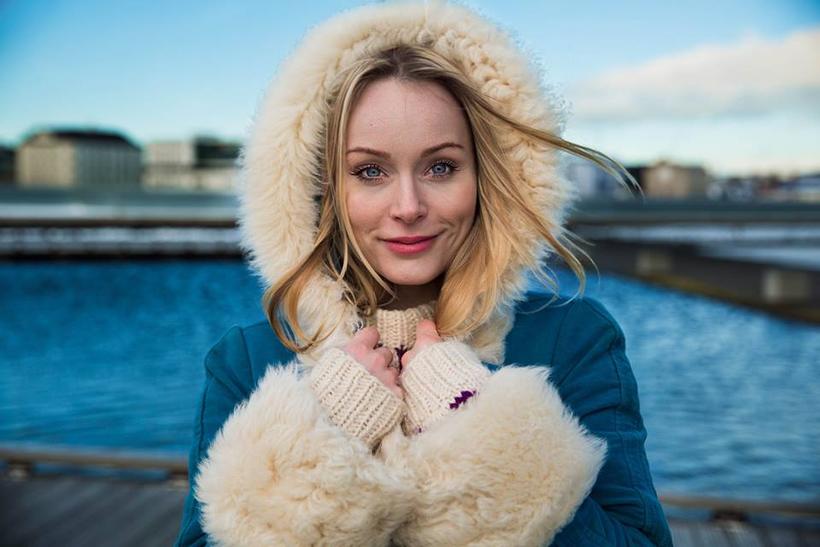 Þórunn Antonía Magnúsdóttir is one of seven women featured by Facebook Stories on International Women's Day. Photo/Mihaela Noroc
Facebook Stories has selected Icelandic singer Þórunn Antonía Magnúsdóttir as one of seven women featured on International Women's Day today.
The aim of the project is to feature women using Facebook to make the world a better place for other women. Magnúsdóttir was selected because of a Facebook group she created called "Góða systir" (Good sister) in December. The group is intended as a positive support system for other women, where women help each other out rather than tearing each other down.
"I got a message from a lady who told me she was working for Facebook and really wanted to call me. I had no idea what about," Magnúsdóttir says to mbl.is. "And then she called and told me that I was one of the seven women featured by Facebook Stories on International Women's Day. I was really surprised."
Góða systir grew very rapidly as a Facebook group and today there are 50.249 female members. "It's an idea I had one night and couldn't sleep," says Magnúsdóttir. "I started thinking about all my wonderful girlfriends, my sister, my role models and how incredible women actually are. It's important to put our energies together instead of always being in some sort of competition. Society is telling women how they should behave and makes women compete with each other." She adds that after becomng a mother to a baby girl she started looking at the world differently and wanted it to be a better place.
The Facebook Stories project on the seven women is in conjunction with The Atlas of Beauty where photographer Mihaela Noroc travels around the world taking portraits of women. Noroc writes the following post about Magnúsdóttir:
"I met Thorunn in her hometown, Reykjavik, during a freezing day. But her warm and
positive personality made me forget instantly about the coldness.

Thorunn is a popular singer and songwriter in Iceland. She was a TV host and a judge for Iceland's Got Talent. But her life suddenly changed when she got pregnant.

During her pregnancy, Thorunn went through dramatic moments. She lost her vision and experienced nosebleeds and terrible headaches.

She was misdiagnosed in the early stages, and her life was in great danger. But she didn't let this bring her down. She remained strong and positive and the doctors came with the accurate diagnosis just in time to save her and her baby's life. She was suffering from a very rare obstetric complication, called HELLP syndrome.

Thorunn describes the moment of her daughter's birth as a miracle. They were both healthy and together they overcame that terrible challenge.

The pregnancy and the first months of her daughter's life made Thorunn see things in a different perspective. She remembered her childhood and adolescence when she had doubts about herself, thinking she was not good or beautiful enough, compared with women she saw in the media.

Thorunn says that she wants her daughter to look in the mirror and be happy and confident with what she sees. To focus on her intelligence, abilities and passions, instead of trying to be somebody else.

After she became a mother, Thorunn started to feel more connected with other women. One night, in December 2015, she was thinking about how much energy women spend working against each other when they should be supporting one another. She decided to start a Facebook group called "Góða Systir" (meaning "Good Sister"). She thought it would be a group for a few people she knew, but after inviting 50 friends, the group took off. She says in about three days, more than 50,000 women had joined.

She believes that women can make so much more progress toward gender equality by working together, and the first step is to reduce the feelings of insecurity and competition among them, which her group aims to do every day.

Thorunn noticed that in the Western world many women become defeminized. Some think that we're supposed to be strong by acting like man, she says, but we possess a lot of strength and power in our femininity and we should celebrate that. Sometimes, talking about your emotions and problems is considered a sign of weakness, but Thorunn created the Good Sister group where women can share honestly their worries and dreams. Thorunn herself shared her intense experience of pregnancy and childbirth. Each month the group also raises money for a member in need.

Thorunn believes that all women in the world should be like sisters and she dreams about a bright future for her daughter. And she's already building it."
You can watch the interviews live on Facebook HERE at

13:30 US East Coast time which is at 18:30 in Iceland.



h