Politics and Society
|
Iceland Monitor
|
Tue 4 Jun 2019
|
15.07 GMT
|
Modified at 15.34
Clearing the Way for Electric Cars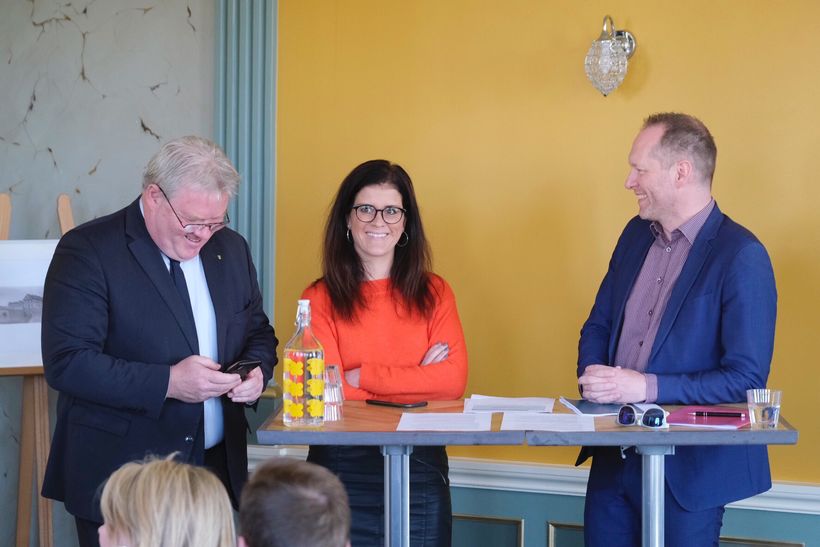 Minister of Transport and Local Government Sigurður Ingi Jóhannsson, Minister of Tourism, Industry and Innovation Þórdís Kolbrún Reykfjörð Gylfadóttir, and Minister for the Environment and Natural Resources Guðmundur Ingi Guðbrandsson, at today's press conference. mbl.is/Kristinn Magnússon
The Icelandic government has announced measures to facilitate the switch to electric cars in the country. The plan was presented at a press conference today, mbl.is reports. An infrastructure, making it possible to charge electric cars throughout the country, will be vastly improved. Novel charging stations will be installed by highways and at hotels all over the country.
The number of electric cars in Iceland is growing rapidly, resulting in the country ranking second in the world behind Norway in terms of the ratio of newly registered electric cars to a country's total number of newly registered cars. This year, ISK 450 million (USD 3.6 million; EUR 3.2 million) will be earmarked for the switch from fossil fuel to electric vehicles, while a five-year plan assumes an expenditure of ISK 1.5 billion (USD 12 million; EUR 10.7 million).
ISK 200 million (USD 1.6 million; EUR 1.4 million) will be spent on the installation of a new generation of charging stations, making the it possible to charge vehicles much faster than presently. The number of charging stations by hotels will go up by 500.