Politics and Society
|
mbl
|
Thu 17 Jan 2019
|
9.43 GMT
|
Modified at 14.08
State court rejects request of Klaustur Bar Scandal MPs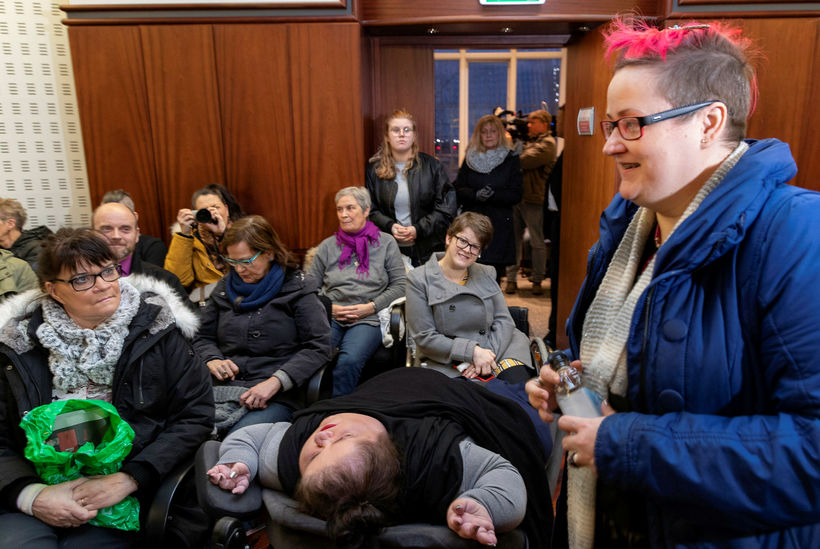 Bára Halldórsdóttir received support from a lot of people when she had to make a court appearance last month. mbl.is/Árni Sæberg
The State Court of Iceland, Landsréttur have confirmed the decision by the Reykjavik District court to reject the request of four Centre Party MP's involved in the Klaustur bar recording scandal to start collecting testimonies and evidence in the case they wish to make against whistleblower Bára Halldórsdóttir.
This decision was made late yesterday afternoon. Halldórsdóttir recorded the MP's making derogatory comments about women, gay people and a disabled woman.
Centre Party MP's, Sigmundur Davíð Gunnlaugsson, Gunnar Bragi Sveinsson, Bergþór Ólason and Anna Kolbrún Árnadóttir made the request. All costs regarding the request will have to be made by the MP's, or around 300 thousand ISK.