Politics and Society
|
Iceland Monitor
|
Sat 20 Oct 2018
|
10.21 GMT
|
Modified 22 Oct 2018 10.31
Two thousand participants at Arctic Circle assembly in Reykjavik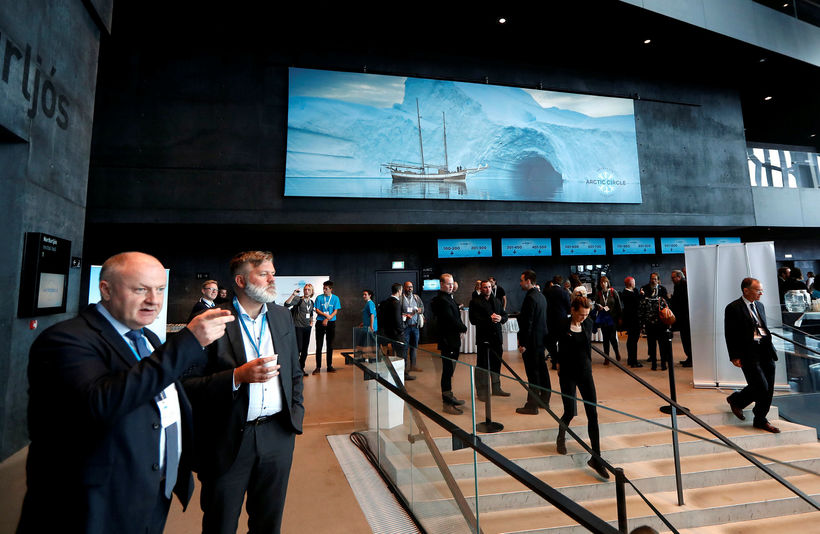 The assembly takes place in Harpa Concert Hall and Conference centre by Reykjavik harbour. Iceland Monitor/ Eggert Jóhannesson
Over two thousand people from 60 different countries are taking part in the Arctic Circle assembly at Harpa Concert Hall and Conference Centre. This is the fifth time that the assembly takes place.
The assembly was founded by former President of Iceland, Ólafur Ragnar Grímsson.
The annual Arctic Circle Assembly is the largest annual international gathering on the Arctic, attended by more than 2000 participants from 60 countries. The Assembly is held every October at the Harpa Conference Center and Concert Hall in Reykjavík, Iceland. It is attended by heads of states and governments, ministers, members of parliaments, officials, experts, scientists, entrepreneurs, business leaders, indigenous representatives, environmentalists, students, activists and others from the growing international community of partners and participants interested in the future of the Arctic.
.