Politics and Society
|
mbl
|
Wed 10 Oct 2018
|
9.27 GMT
|
Modified at 10.35
New bill on fish farming passes at Icelandic parliament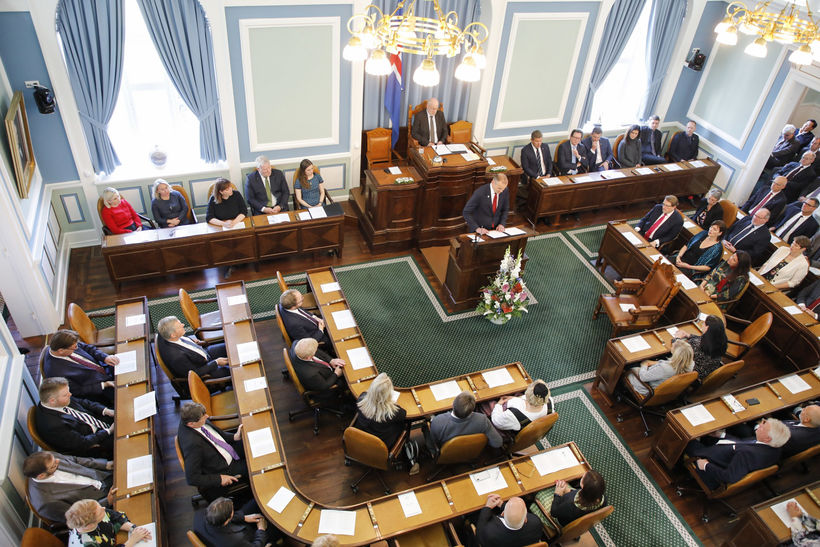 The bill was proposed yesterday afternoon and was passed last night at parliament. mbl.is/​Hari
The new bill proposed by Minister of Fisheries and Agriculture, Kristján Þór Júlíusson on changes to fish farming laws passed at Alþingi, the Icelandic parliament last night shortly after eleven pm. The bill was approved by 45 votes and six MP's chose to pass on voting.
Those six MP's said that they were unhappy about the speed at which the bill went through parliament.
Minister Júlíusson said he was thankful for the understanding that MP's showd to the bill. "I realise that the matter is under a lot of pressure and I am thankful for the understanding shown by members of parliament seeing as this is an issue we have to respond to very quickly."
The bill was proposed after the Complaints Committee on Environmental and Resources reversed a decision made by the Environment Agency to grant permission to two companies, Arctic Sea Farm and Fjarðarlax with sea pens in Tálknafjörður and Patreksfjörður.
The bill has already passed as a new law.