Politics and Society
|
mbl
|
Fri 13 Apr 2018
|
19.50 GMT
"I feel so safe "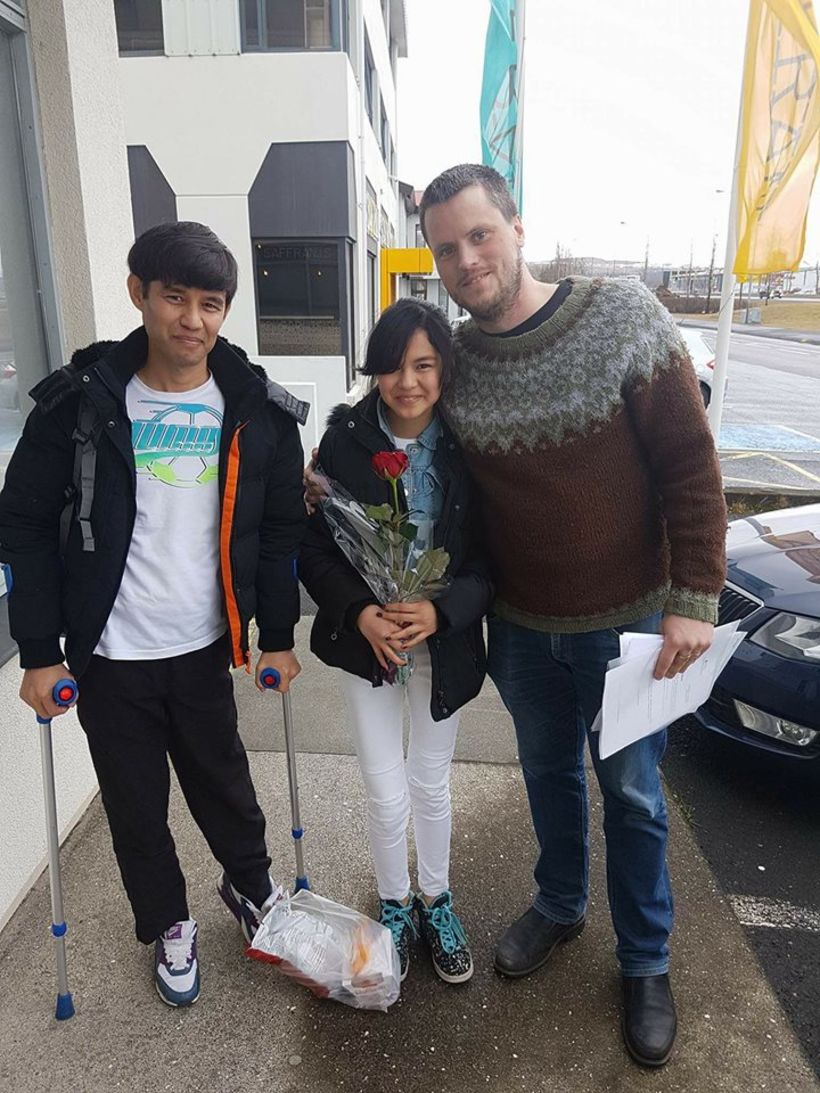 Abrahim, Hanyie and their friend Guðmundur Karl were all smiles yesterday afternoon. Photo/Guðmundur Karl
Afghan father and daughter Abrahim and Hanyie Maleki officially received a status as refugees in Iceland yesterday at the Directorate of Immigration. Twelve-year-old Hanyie made world headlines when 300 Icelanders threw a birthday party for her to defy plans to deport her last August.
"I feel so safe," was the first thing Hanyie said upon hearing the conclusion of the meeting yesterday. Their friend Guðmundur Karl Karlsson said speaking to mbl.is, "They're so happy. They want to express their thanks to the whole Icelandic nation and will somehow try to do that themselves."
On September 11th last year they had received the news that they were to be deported. Hanyie had been urged to say goodbye to her friends at school and told she was to be deported to Germany three days later.
Hanyie and her father, Abrahim Maleki, are from Afghanistan and the Icelandic government was going to deport them using the Dublin Regulation, a European law allowing nations the right to deport asylum seekers back to their previous point of departure.
Hanyie and her father Abrahim, who is disabled, fled from Iran to Turkey to Greece and from there to Germany before ending up in Iceland. The 12-year-old was born in a refugee camp in Iran, leaving her with no passport or citizenship.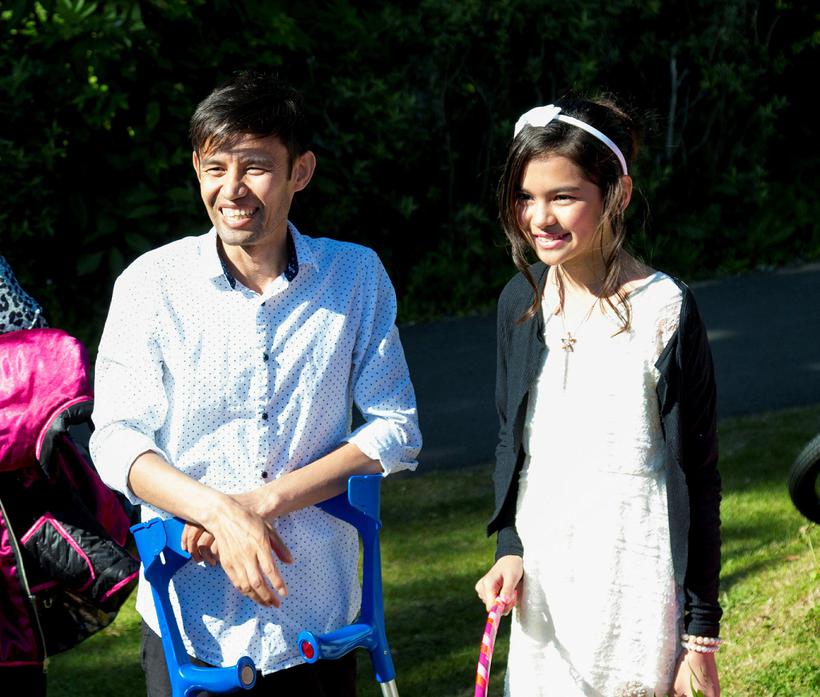 Abrahim and Hanyie Maleki at Klambratún park where 300 Icelanders threw her a 12th birthday party celebration. mbl.is/Hanna Andrésdóttir