Politics and Society
|
mbl
|
Wed 22 Nov 2017
|
11.30 GMT
Banker criticises Icelandic MP for an "inappropriate" Facebook profile pic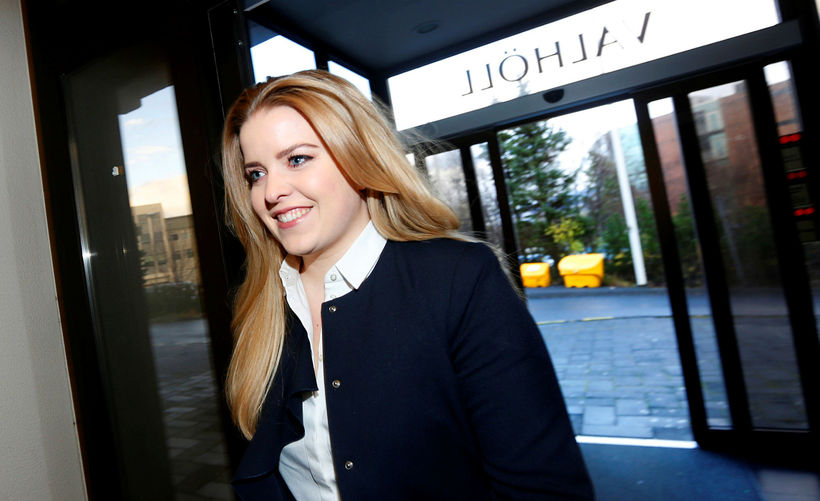 Áslaug Arna Sigurbjörnsdóttir is the vice chairman of the Independence Party. Iceland Monitor/ Eggert Jóhannesson
Following a press release by 300 Icelandic women in politics last night on sexual harassment, a banker and former bank manager put in his two cents by criticising a profile photo of Áslaug Arna Sigurbjörnsdóttir of the Independence Party, which he seemingly considered too sexy.
Sigurbjörnsdóttir, a 26 year old vice chairman of the party, had appeared on news programme Kastljos on Rúv last night to discuss sexual harassment towards women in politics.
"I suppose that some people don't think it matters how people in politics present themselves. Let people judge this for themselves," writes banker Ragnar Önundarson in a public Facebook post that includes a portrait of Sigurbjörnsdóttir.
Sigurbjörnsdóttir had said on the news programme that she had often received inappropriate sexual remarks at work. "And people say I'm not fit for my job and that I must have slept my way to the top."
What Önundarson meant exactly by his Facebook post is unclear and Sigurbjörnsdóttir asked him directly. His reply was, "I urge you to use the services of a PR agency to think about what image you want to present of yourself."
His Facebook post caused furore with lots of prominent Icelanders replying to him. One of them is journalist Þórður Snær Júlíusson who writes, "By suggesting that Áslaug is asking for sexual harassment by posting a portrait of herself which you find inappropriate for a politician shows that you are the problem Ragnar, not her."
The hashtag #ekkiveraragnar (don't be Ragnar) is dominating Icelandic Twitter feeds today. Below is his Facebook post and the "offending" profile photo of Áslaug Arna Sigurbjörnsdóttir.