Politics and Society
|
mbl
|
Tue 7 Nov 2017
|
9.15 GMT
|
Modified at 15.03
Iceland's pro-EU parties abandon their push for fresh EU accession talks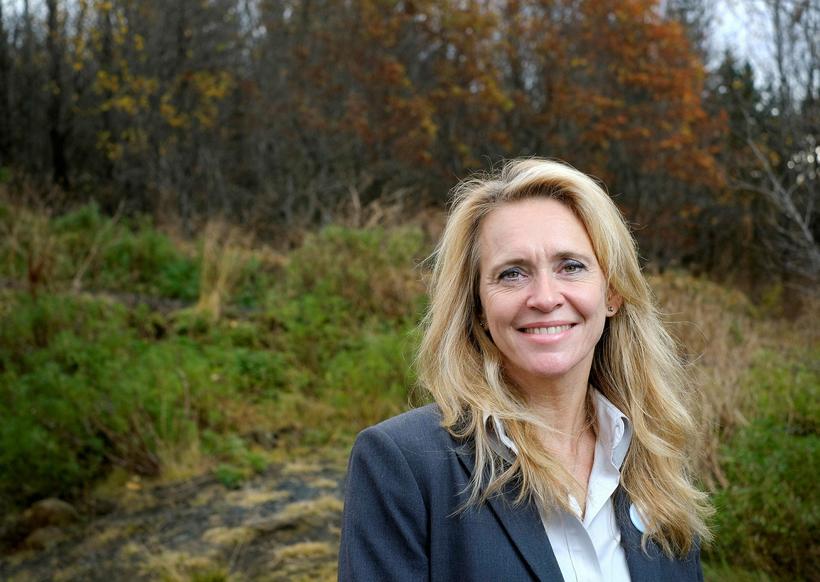 Þorgerður Katrín Gunnarsdóttir, chair of the Restoration Party ('Viðreisn'). Photo: Iceland Monitor/Golli
The leaders of both the remaining political parties in Iceland's parliament which favour joining the European Union have declared that their policy calling for a referendum on whether to re-apply for EU membership will not be a condition for possible participation in a new government.
The general elections in Iceland on 28 October resulted in a record eight political parties entering the Icelandic parliament, Althingi. The parties have since tried to form a functioning coalition government. Formal talks on a centre-left coalition, which began late last week, were terminated yesterday.
MORE: Pro-EU influence in Iceland's parliament significantly reduced
Before the elections three out of seven parties represented in the parliament were in favour of EU membership. The elections saw one of them, Bright Future, lose all their MPs. Currently there are therefore only two pro-EU parties out of the total number of eight as Bright Future was replaced by two parties that oppose EU membership.
Logi Einarsson, chairman of the Social Democratic Alliance ('Samfylkingin') said last week that his party would not insist on an EU referendum and yesterday Þorgerður Katrín Gunnarsdóttir, chair of the centrist Restoration Party ('Viðreisn') followed suit in an interview with the national broadcaster RÚV saying this was not the time for such conditions.
MORE: Fresh poll confirms Iceland's long-standing opposition to EU membership
Most Icelanders reject EU membership according to opinion polls. Every poll published since 2009 has had a solid majority against joining the bloc. The majority also opposes re-applying for EU membership as well as adopting the euro.
The then centre-left government of Iceland applied to join the EU in July 2009 following economic crisis that hit Iceland the year before. A new government, however, announced in 2015 that Iceland was no longer a candidate for EU membership.