Politics and Society
|
Iceland Monitor
|
Tue 24 Oct 2017
|
11.12 GMT
|
Modified at 13.36
Dozens of Icelanders have died from opiate overdoses in last three years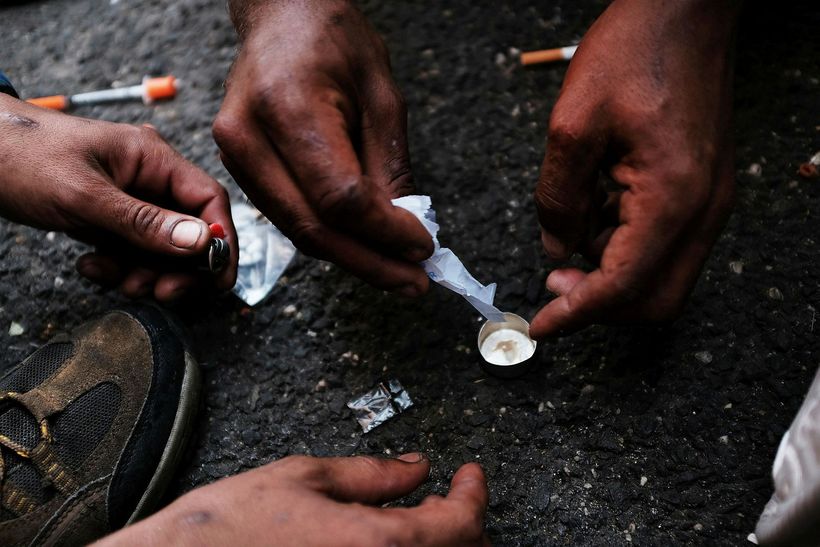 Heroin has still not appeared on the Icelandic market but if it does and when it does that will be considered a turning point. Photo / AFP
The office of the National Commissioner of the Icelandic Police believe that consumption of strong drugs in Iceland will increase in the next few years. Consumption of opiates hs increased considerably and has taken the lives of dozens of people in the last three years.
This is stated in a new report by their department of research and analysis.
Also stated in the report is that international criminal gangs, especially from the Baltic countries are extensive on the Nordic drug market. The Albanian mafia for example controls the heroin market and that it is vital to keep track of developments in our neighbouring countries.
"Heroin has still not appeared on the Icelandic market but if it does and when it does that will be considered a turning point. In Iceland crystallised metamphetamine has appeared on the market as well as very strong painkillers containing opiates," states the report.
The customs in Iceland regularly confiscate strong painkillers which people are trying to smuggle to the country. "It is therefore considered likely that the consumption of stronger drugs will increase in the next few years. This is a reason to worry that heroin will gain a foothold in Iceland," states the report.