Politics and Society
|
mbl
|
Tue 5 Sep 2017
|
10.43 GMT
Eleven-year-old Afghan girl who made headlines to be deported from Iceland
Refugee girl Hanyie and her father Abrahim Maleki received news yesterday morning that they were to be deported after all from Iceland. Earlier this summer, over 300 Icelanders organised a birthday party for Hanyie as a show of support for her remaining in Iceland.
Hanyie's father Abrahim is disabled following a car accident and the appeals board had specified that their situation was particularly delicate. The Directorate of Immigration has decided to deport them in accordance with the Dublin regulation.
The father and daughter have been in Iceland since last Christmas. A friend of the small family, Guðmundur Karl Karlsson says that the government had obviously decided to treat the matter with great speed. "They're still trying to come to terms with this. We are going to go over the next steps and we're not giving up yet." He adds that they are devastated.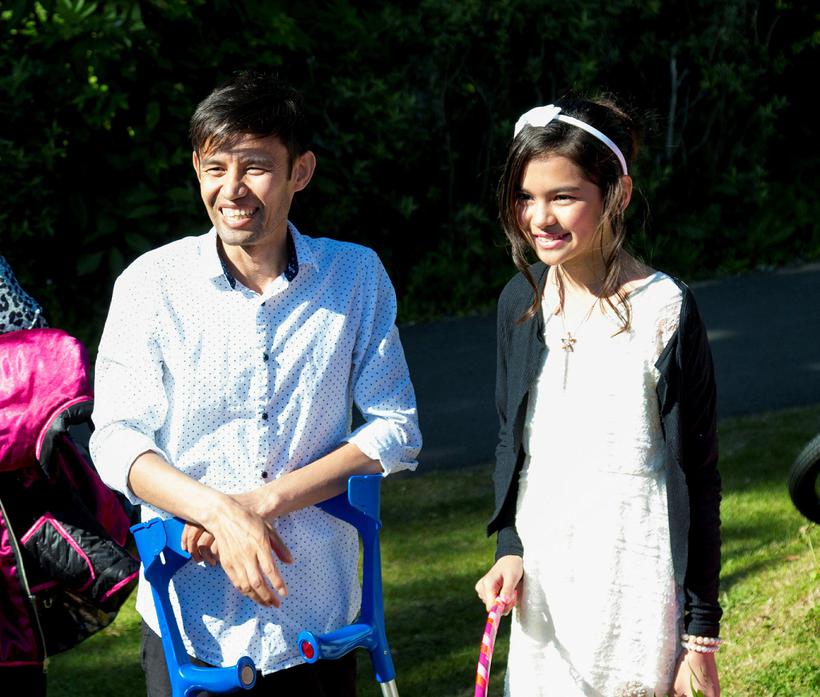 Abrahim and Hanyie Maleki at the birthday party at Klambratún park in Reykjavik in August. mbl.is/Hanna Andrésdóttir
At the beginning of August, lots of people attended a birthday party for Hanyie although her actual birthday is not until October.