Politics and Society
|
mbl
|
Thu 1 Dec 2016
|
15.08 GMT
Talks between Iceland's top two parties break down
The two parties who took first and second place in Iceland's general elections see no way forward for formal coalition talks between them, it has been announced.
The leaders of the Independence Party and the Left-Green Movement, Bjarni Benediktsson and Katrín Jakobsdóttir, have been talking informally since the President of Iceland announced that he would not be giving a third official mandate to a specific party leader to form a government.
Both leaders had attempted to form their own centre-right and centre-left coalitions after successively being mandated by the President to do so, but both attempts failed. On Saturday this week, five weeks will have elapsed since general elections took place.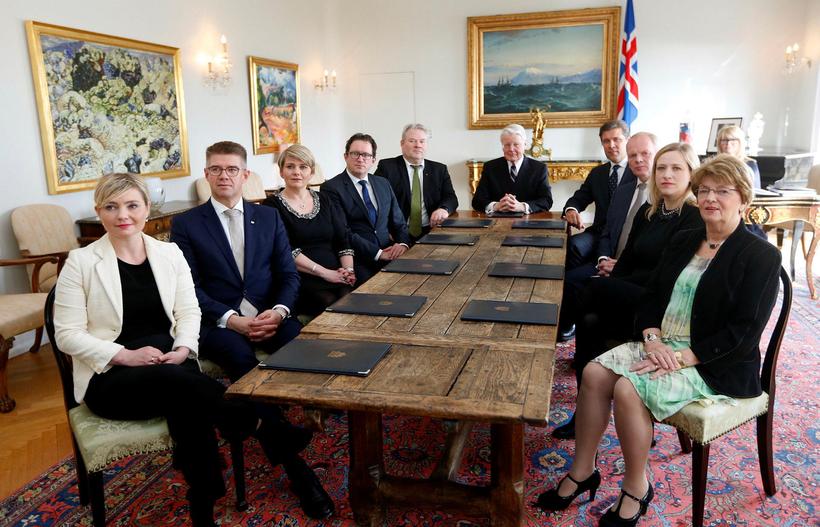 The previous government remains in position as a caretaker government until a new one is successfully formed. Photo: Iceland Monitor/Eggert Jóhannesson
While refusing to rule out that the Independence Party and the Left-Green Movement, who together are just one MP away from having a parliamentary majority (31 out of 63 MPs), could work together, Benediktsson confirms that that is the current conclusion.
"[Katrín and I] have decided to cease negotiations," says Benediktsson.
"I considered it necessary for our two parties to sit down following the elections and discuss possible cooperation. This was important and the atmosphere during talks was good. But we were also honest about the gap to be bridged on certain issues and various other factors."
"We have spent a few days discussing the situation and looked at a wide range of issues," he explains. "But, in the end, the conclusion was that there is no real basis for [the Independence Party and the Left-Green Movement] to begin formal coalition talks."