Politics and Society
|
Iceland Monitor
|
Thu 17 Nov 2016
|
11.48 GMT
Leader of Iceland's left sounding out possible partners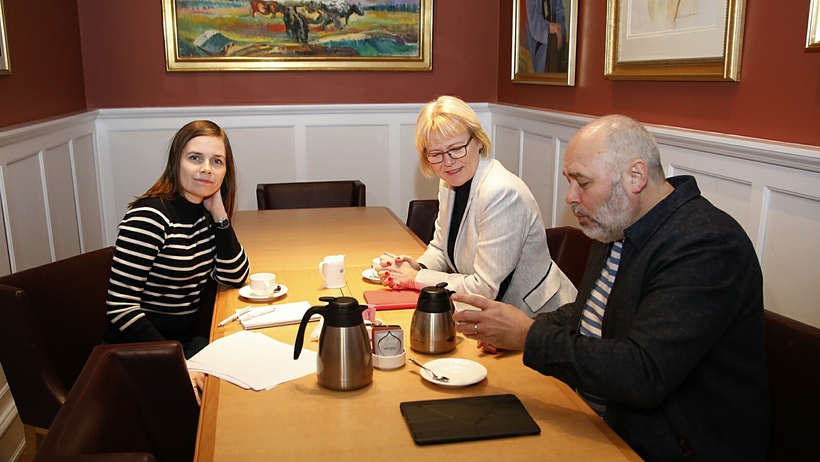 Katrín Jakobsdóttir with representatives of the Social Democratic Alliance. Photo: Iceland Monitor/Árni Sæberg
Leader of Iceland's left-greens Katrín Jak­obs­dótt­ir begins informal talks with all other political parties today, after being given the mandate to form a new government by the President of Iceland yesterday.
Her meeting with representatives of the Social Democratic Alliance began at 9:30am. She will subsequently meet leaders of Bright Future, Regeneration, the Progressive Party, the Pirate Party, and the Independence Party, with the last meeting beginning at 5pm.
Jakobdóttir has the task of bringing together a coalition of parties commanding a majority of the 63 MPs sitting in the Icelandic parliament.
She has already indicated that her preferred option is an unprecedented five-party grand coalition of Iceland's centre and left-wing parties.