Politics and Society
|
Iceland Monitor
|
Thu 3 Nov 2016
|
15.40 GMT
Two of Iceland's seven parties form coalition talk alliance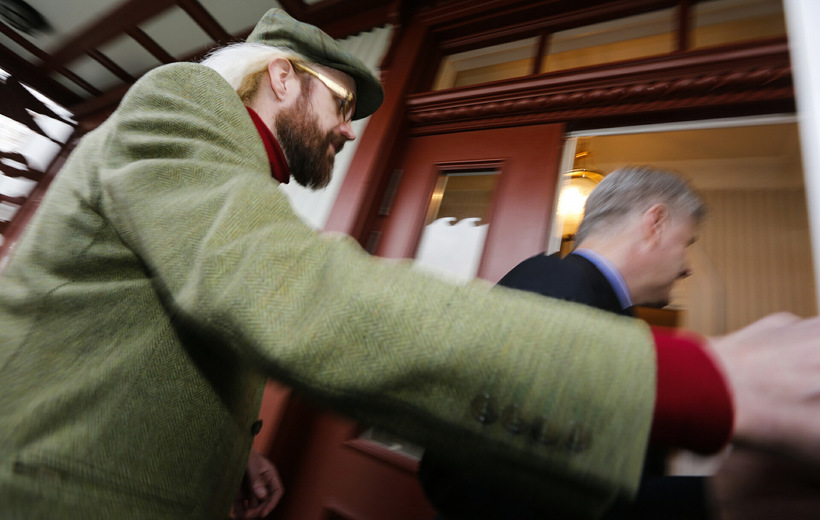 The two leaders going into their meeting with Bjarni Benediktsson. Photo: Iceland Monitor/Eggert Jóhannesson
Bright Future and Regeneration – two parties in the centre of the Icelandic political spectrum – have decided to join forces for the purposes of ongoing talks to form a new government.
Leader of the centre-right Independence Party Bjarni Benediktsson, who has been mandated to form a government by the President after his party won Saturday's election with 29% of the vote, has been meeting the leaders of the other parties yesterday and today.
Benedikt Jóhannesson, leader of Regeneration, and Óttar Proppé, leader of Bright Future, attended their meeting with Benediktsson together rather than separately this afternoon, after deciding to unite for the purposes of coalition talks.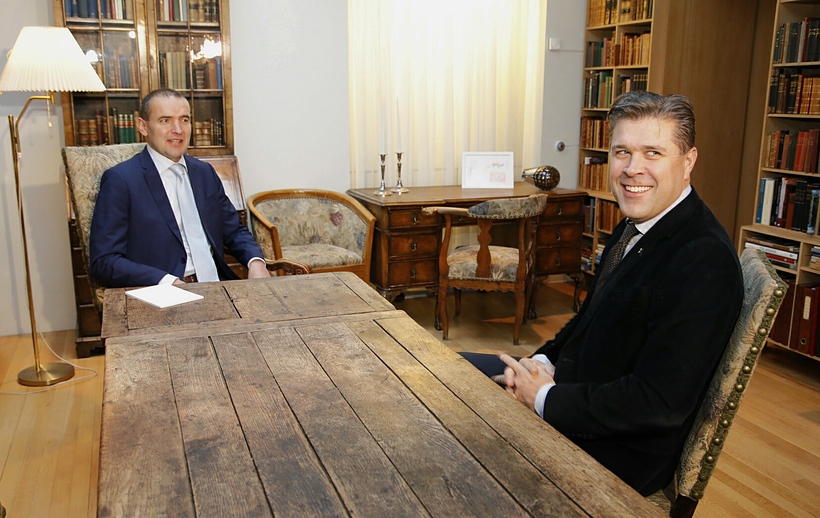 Bjarni Benediktsson (right) received the mandate to form a government from the President (left) yesterday. Photo: Iceland Monitor/Árni Sæberg
"We intend to work together in these discussions," said Jóhannesson, before the duo entered their meeting. "We have spoken and now see that our main areas of focus are so similar that it would be better to contribute together."
"We are keen on liberal centrist priorities being strong," Proppé explained. "This was the result of the election and this is why we have joined forces."
Together the two parties have eleven elected MPs, making them the second largest parliamentary force after the winners, the Independence Party.