Politics and Society
|
Iceland Monitor
|
Mon 31 Oct 2016
|
10.53 GMT
President sounding out party leaders to give coalition mandate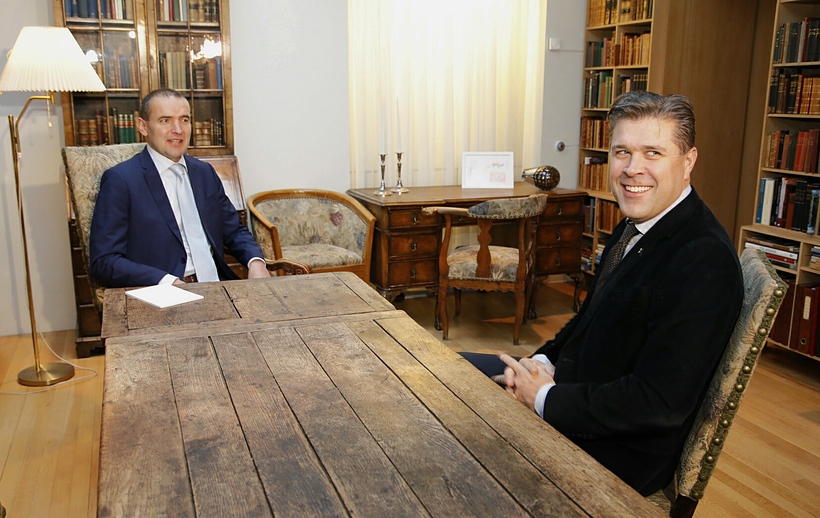 President Jóhannesson (left) talking to Bjarni Benediktsson (right), leading of the victorious Independence Party this morning. Photo: Iceland Monitor/Árni Sæberg
The President of Iceland Guðni Th. Jóhannesson has convened the leaders of all political parties represented in the new Icelandic parliament to the presidential residential of Bessastaðir today.
According to Icelandic constitutional tradition, it is now the President's job to sound out the leaders as regards the political issues at stake and their attitude towards each other's parties, in order to assess whom he should mandate to form a majority government.
Time is of the essence as Parliament ('Alþingi') must legally be convened within ten weeks of elections, and MPs need to pass annual budgetary legislation before the end of the year.

That said, upcoming coalition talks are set to be anything but quick and easy, particularly given the statements made by the various leaders in the run-up to the elections.
The two parties of the outgoing government have failed to secure a parliamentary majority. At the same time, the parties of the opposition would have to agree upon an extremely complex five-party grand alliance to form a majority themselves.