Politics and Society
|
mbl
|
Fri 28 Oct 2016
|
20.00 GMT
Is Iceland heading for a Pirate takeover?
Tomorrow, on October 28th, Icelanders will elect a new government. Iceland's Pirate Party may be about to make history as the world's first 'pirate' movement to win national general elections. For the first time, it could form part of a ruling coalition, as many voters remain bitter about the 2008 financial crisis and the perceived arrogance of an elite class.
Despite waning support in opinion polls in recent months the Pirates have already suggested a candidate for the Prime Minister's job and invited other opposition parties to coalition talks before the voters have had their say.
The Pirates have been the main channel for distrust in mainstream politics in Iceland. While such distrust has been experienced by many other countries as well in recent years it has surfaced in different ways. The US has e.g. had Bernie Sanders and Donald Trump, Greece has had Syriza and Spain Podemos.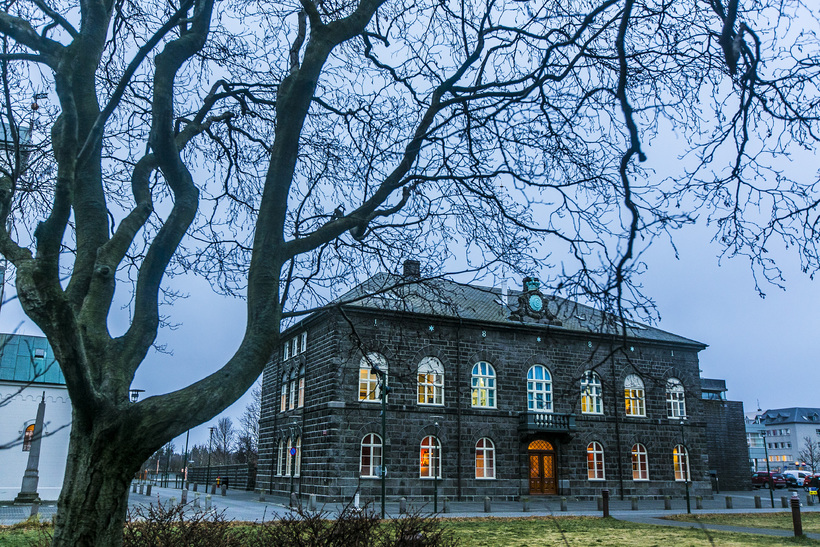 Alþingi, the Icelandic House of Parliament in the Reykjavik city centre. Iceland Monitor/ Ómar Óskarsson
Most polls are putting the Pirates now as either Iceland's second largest party or the largest party along with the conservative Independence Party. The most recent polls put the Pirates at around 20% which is very good compared to the 2013 elections where they got only 5.1%. Still, several months back the Pirates were enjoying almost twice the support polls are giving them now.

What may have contributed to this drop in support are repeated domestic disputes within the Pirate Party where the theme has mainly been power and ideology. While the Pirates have no formal leader many consider Brigitta Jónsdóttir MP and founder of the party as its "de facto" leader. She has been accused by some party members of using this vacuum to grab power she doesn't really have.
Similar disputes have torn other Pirate parties apart. Whether that will be the fate of the Icelandic version remains to be seen. The Pirates are in fact a rather loose alliance of people who are mainly united in their opposition to traditional politics and the system. Their rise in the polls has also attracted people who eye a possibility to advance their own careers by joining them.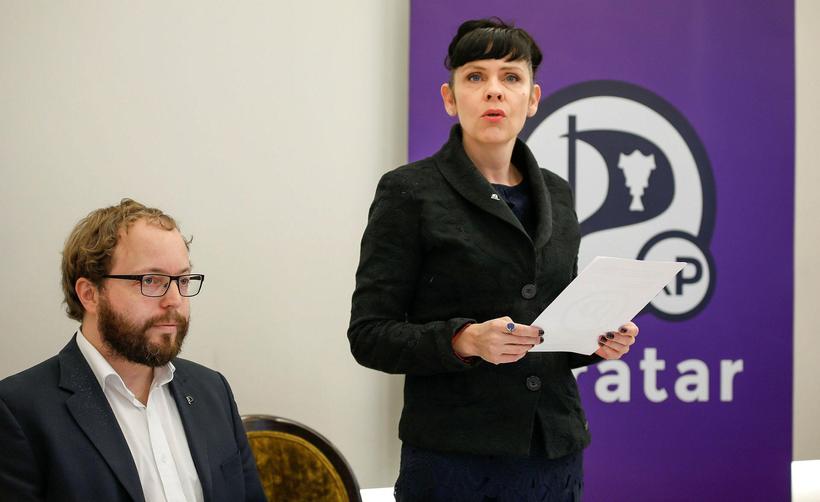 Smári McCart­hy, the Pirate candidate for Prime Minister, with Birgitta Jóns­dótt­ir. mbl.is/Árni Sæberg

Whether or not the Pirates manage to form a new government also remains to be seen. Currently a centre-left coalition involving the Pirates and three, or perhaps four, other parties seems the most likely outcome of the elections. How such a government may fare is debated. Historically no coalition government formed by more than two parties has endured a full four year term.

Moreover doubts have been raised whether the Pirates can function in government. That by no doubt includes many in the other opposition parties the Pirates are now engaged in some sort of pre-elections coalition talks with. Some also fear the elections might result in a full-blown cabinet crisis. But whatever happens on Saturday it is pretty much bound to go down in history.
A version of this article first appeared on the BBC News website.