Politics and Society
|
Iceland Monitor
|
Thu 29 Sep 2016
|
15.13 GMT
Iceland's Pirates want an end to free land for churches
Iceland's Pirate Party has put forward official plans to amend a clause in Icelandic law which currently enables religious organisations to get free land to build places of worship.
MPs will be voting on the Pirate bill, which proposes putting an end to the free provision of land for churches under legislation brought in back in 1970.
Article 5 of the Christianity Fund Act obliges municipal authorities to "provide land free of charge for the building of churches and exempt such land from road-building taxes".
Despite the name of the Act and the reference to "churches", the clause covers all religious organisations and places of worship.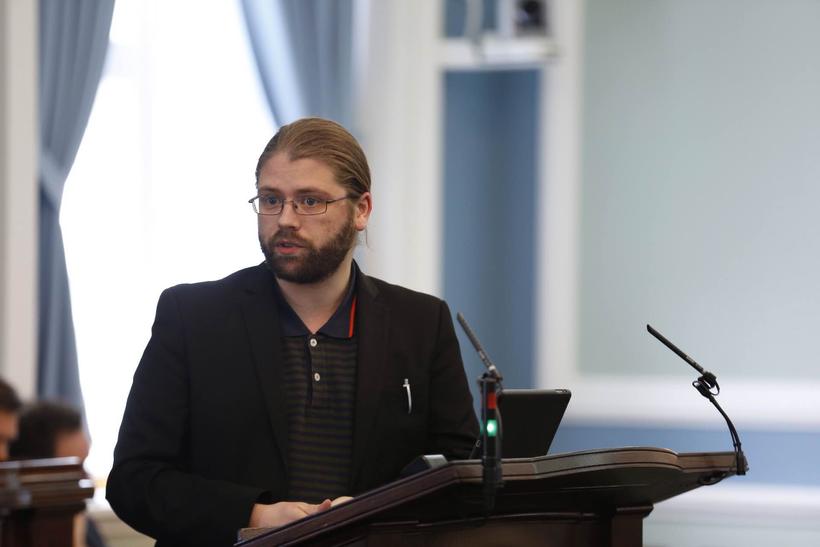 Helgi Hrafn Gunnarsson MP is the main signatory of the new bill. Photo: Iceland Monitor/Styrmir Kári
"The movers of this bill feel that this clause is a product of a time when religious views and the system of religious and philosophical organisations was considerably more homogeneous that it is now," reads the official text.
"We also feel that there are no strong arguments for forcing municipalities to hand over land free of charge to religious organisations rather than to any other type of organisation."
A poll conducted a year ago showed that 73% of Icelanders opposed the free provision of land for churches.
The full text of the Christianity Fund Act (in Icelandic) can be found here.