Politics and Society
|
Iceland Monitor
|
Thu 5 May 2016
|
12.00 GMT
|
Modified 30 Jun 2016 10.16
New contender for Presidential race?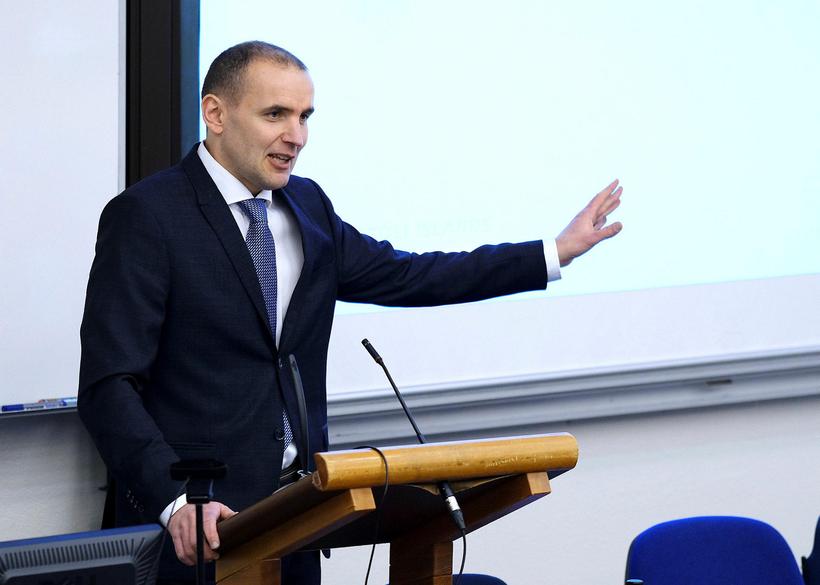 Jóhannesson will be making an announcement on his candidacy today at 2 pm. Iceland Monitor/ Kjartan Þorbjörnsson
Author and historian Guðni Th. Jóhannesson announced today that he will be running for President of Iceland . A new survey conducted by Fréttablaðið before the announcement, shows that if he does run, he would have 38 % of voters supporting him compared to 45 % supporting President Grímsson and 11 % supporting Andri Snær Magnason. Andri Snær Magnason.
Jóhannesson made a formal announcement on his candidacy in Salurinn music hall in Kópavogur today at 2 pm.
Contacted by Mbl.is concerning the new poll, Magnason said, "The battle is just beginning."
President Grímsson declined to comment.
The question posed in the survey was: If there were to be a Presidential election tomorrow, who would you vote for?
Jóhannesson is born in 1968 and has a masters degree in history from Oxford University and a Phd in history from London University. He is married to Canadian Eliza Reid and has five children.