Politics and Society
|
Iceland Monitor
|
Mon 18 Apr 2016
|
16.21 GMT
|
Modified 29 Apr 2016 15.45
Iceland's President to run for sixth term
Iceland's President Ólafur Ragnar Grímsson will be running for re-election after all, journalists have been told.
In a stunning U-turn, President Grímsson has just told a press conference that he intends to stand in the upcoming presidential elections in June.
Having served as President for twenty years, Grímsson has decided to run for a further four-year term – after announcing to the nation on New Year's Day that he would not.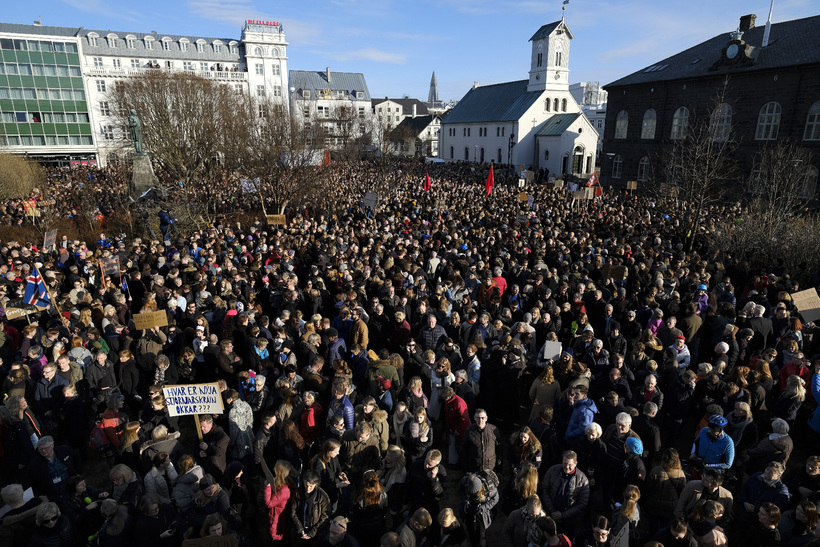 "Iceland has never seen day-in-day-out protests before," explained Grímsson at this afternoon's press conference. Photo: Iceland Monitor/Golli
He told journalists that he has come under "much pressure" to stand again, with a "wide cross-section of the public" urging him to stand.
Should he win in June, Grímsson does not rule out the possibility of serving for less than the full four years of the usual term of office. He has been Iceland's President since 1996.
Recent political unrest in Iceland – and the prospect of difficult general elections this autumn – have influenced this changed of heart, Grímsson said.
Iceland's image and reputation abroad were decisive factors behind the encouragement Grímsson received to run again, journalists heard.
The recent anti-government demonstrations in Reykjavik are one of the motivations for his decision. Grímsson considers that the currently lack of "beneficial coexistence" between Parliament and the people requires him to carry on.
Related articles:
Public appetite for return of Ólafur Ragnar