Politics and Society
|
Iceland Monitor
|
Wed 13 Apr 2016
|
17.00 GMT
Tourism pushing up demand for sex workers in Iceland
Ever greater numbers of tourists in Iceland – and the emerging phenomenon of Reykjavik as a stag-party destination – are feeding into the market for prostitution.
Prostitution has moved away from the 'small ads' section of newspapers to the internet and social media, according to Inspector Snorri Birgisson of the Reykjavik Metropolitan Police.
Demand for prostitutes in Iceland is on the increase and the booming tourism industry is apparently one of the factors to blame.
"It is usually foreigners visiting Iceland for a short time," explains Birgisson. "They advertise on the internet or on Facebook." Accommodation rented for short periods of time via Airbnb is used for these purposes.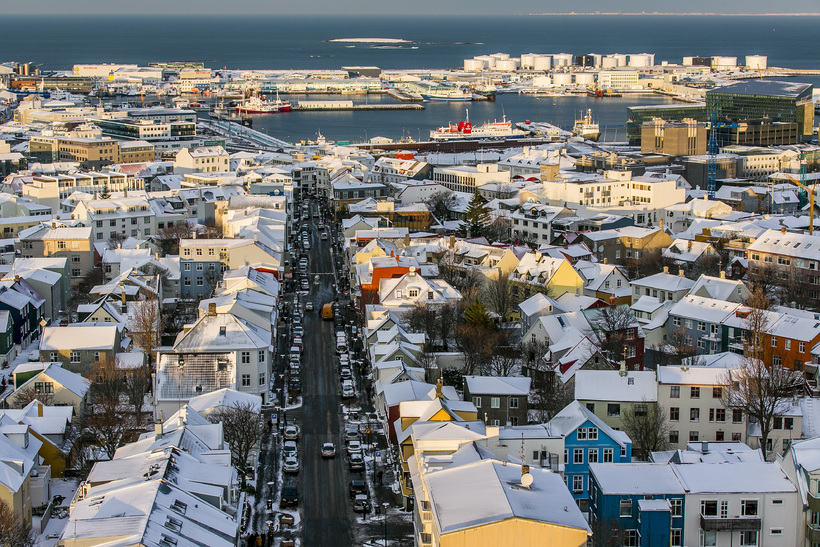 Reykjavik is among the cities advertised on prostitution websites. Photo: Iceland Monitor/Ómar Óskarsson
Iceland adopted the 'Swedish model' for fighting prostitution, i.e. criminalising the buying rather the selling of sex, back in 2009 and it is yielding results, according to Birgisson.
"It probably hasn't changed the nature of prostitution," he explains, "but it does at least enable us to give prostitutes a certain amount of protection."
All prostitution cases in Iceland are investigated with concerns of human trafficking in mind, Birgisson continues. It is suspected that prostitutes who come to Iceland are 'managed' by somebody and transported from country to country.
But prostitution in Iceland is by no means a 'foreign' phenomenon.
According to Guðrún Jónsdóttir from Stígamót, an Icelandic counselling centre for victims of sexual abuse, around thirty prostitutes come to them each year – mostly Icelanders selling their sexual services over the internet.