Politics and Society
|
Iceland Monitor
|
Tue 5 Apr 2016
|
14.23 GMT
Major protests in Iceland expected again today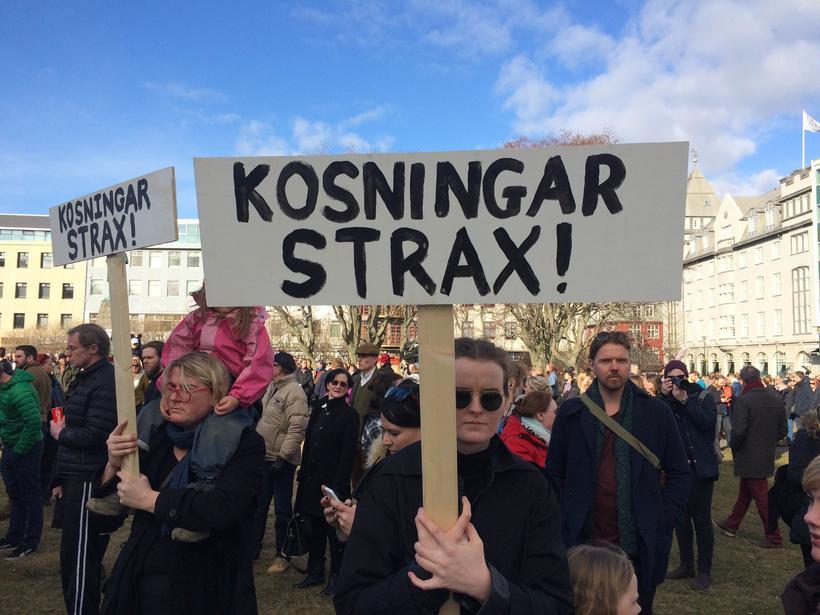 'Elections now!' was the simple demand of these protestors yesterday. Photo: Iceland Monitor/Kristján
Over 2,000 people have so far announced on social media that they will be taking part in a second mass anti-government demonstration scheduled for today.
Less than 24 hours have passed since the end of yesterday's historic demonstration which saw 23,000 people (according to organisers' estimates) descend on central Reykjavik to demand the resignation of the government and early general elections.
Although MPs are not debating today, a large crowd is still expected outside the parliament building from 5pm.