Politics and Society
|
Iceland Monitor
|
Mon 21 Mar 2016
|
17.00 GMT
Presidential elections: is Iceland heading for a farce?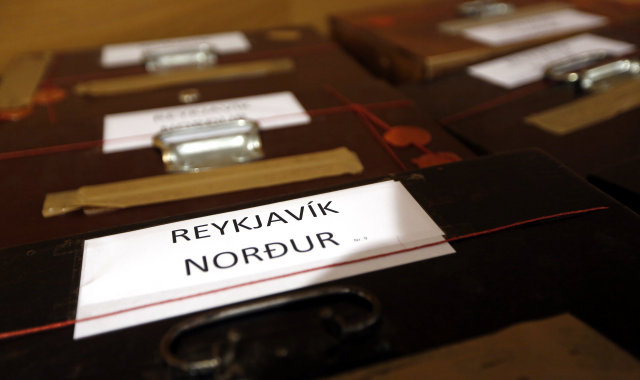 At least twelve candidates with just one round of voting - is this a recipe for disaster? Photo: Eggert Jóhannesson
If things remain as they are, the next President of Iceland could theoretically be voted in with just 8.5% of the electorate behind them.
With just fourteen weeks to go until the 2016 presidential elections, a total of twelve candidates have already officially entered the race – and there are still two months to go before the deadline for candidates closes.
Iceland is the only republic in the world with a system for electing presidents which does not require the winning candidate to secure over 50% of overall votes – i.e. there is only one round and whoever gets the most votes becomes President of Iceland.
Should all twelve candidates remain in the race and enjoy similar popularity, the score required to secure Iceland's top job could be lower than 9%.
Since Icelandic independence, the highest number of official candidates has been four – in 1980 and 1996. In 1980, Vigdís Finnbogadóttir – the world's first directly elected female Head of State – won with 33.8% of the vote, and in 1996 current President Ólafur Ragnar Grímsson secured 41.4%.
As well as the current twelve official candidates, at least four more have declared that they are "considering" standing for President.
A question mark hangs over whether a president with just 8.4% of the electorate supporting them could claim to have democratic legitimacy as Iceland's Head of State.
Iceland's Bright Future party proposed an absolute-majority system back in October last year, in which a second ballot would be held between the two highest-scoring candidates, such that the eventual winner would have over 50% of votes cast. The proposal has not become law.
A gallery of the current twelve candidates can be seen below. Among the more amusing names doing the rounds in connection with the presidential elections is Humar Linduson Eldjárn – a lobster soft toy who sadly does not meet all the eligibility requirements for the post…
Related article:
How would you like to be President of Iceland?
Presidential candidates (so far)
Ari Jósepsson
Ástþór Magnús­son
Bær­ing Ólafs­son
Elísa­bet Jök­uls­dótt­ir
Guðmund­ur Frank­lín Jóns­son
Halla Tóm­as­dótt­ir
Heim­ir Örn Hólm­ars­son
Hild­ur Þórðardótt­ir
Hrannar Pétursson
Sturla Jóns­son
Þorgrím­ur Þrá­ins­son
Vig­fús Bjarni Al­berts­son