Politics and Society
|
Iceland Monitor
|
Fri 18 Mar 2016
|
10.30 GMT
|
Modified 25 Apr 2016 13.33
Iceland to come out of capital controls in 2016
Iceland could finally be lifting capital controls – after almost eight years – in the first half of 2016.
In an announcement by Icelandic Finance Minister Bjarni Benediktsson at the Central Bank of Iceland yesterday, capital controls were described as the final "crutch" for the Icelandic economy after the crash of 2008.
An auction of offshore ISK is planned for the first half of this year, after which capital controls can be lifted, the Minister told those present at the Bank's AGM.
Iceland's economic rescue consisted of a two-pronged approached: on the one hand, an IMF action plan and bail-outs from neighbouring countries, and on the other, capital controls regulating the flow of money into and out of the country's capital account.
Now that the bail-outs have been repaid, it's time to lose the second crutch – later this year, Benediktsson announced.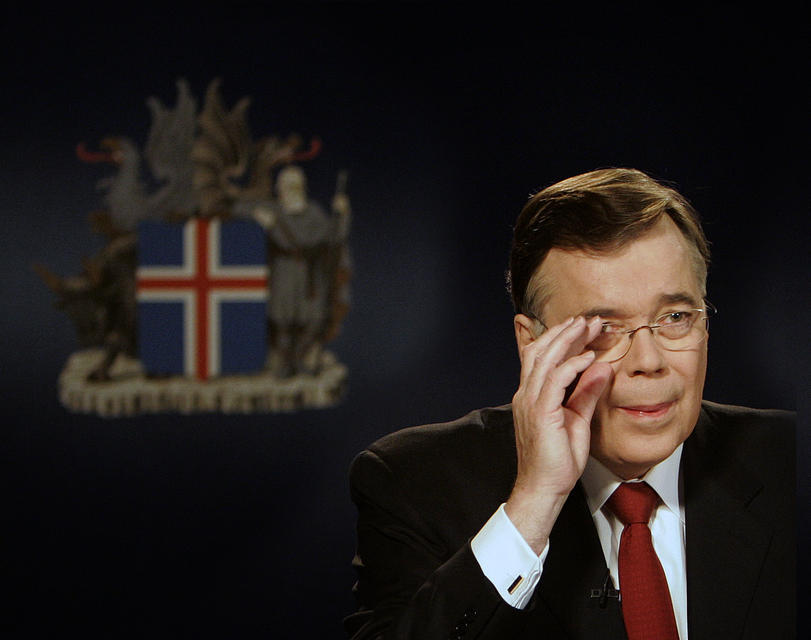 Then PM Geir Haarde preparing to announce to the nation the collapse of the Icelandic banking system in 2008. Photo: Kristinn
While no exact timetable was given either by the Minister or by the Head of the Central Bank Már Guðmundsson, the time is apparently ripe and controls will be scrapped after the auction of offshore ISK takes place.
Capital controls in their current form have been in place in Iceland since November 2008. They were put in place in response to the collapse of all three of the country's major privately owned commercial banks and the ensuing financial crisis.
For more information, see the website of the Central Bank of Iceland here.