Politics and Society
|
Iceland Monitor
|
Tue 22 Sep 2015
|
14.07 GMT
Government urged to label Israeli goods from occupied territories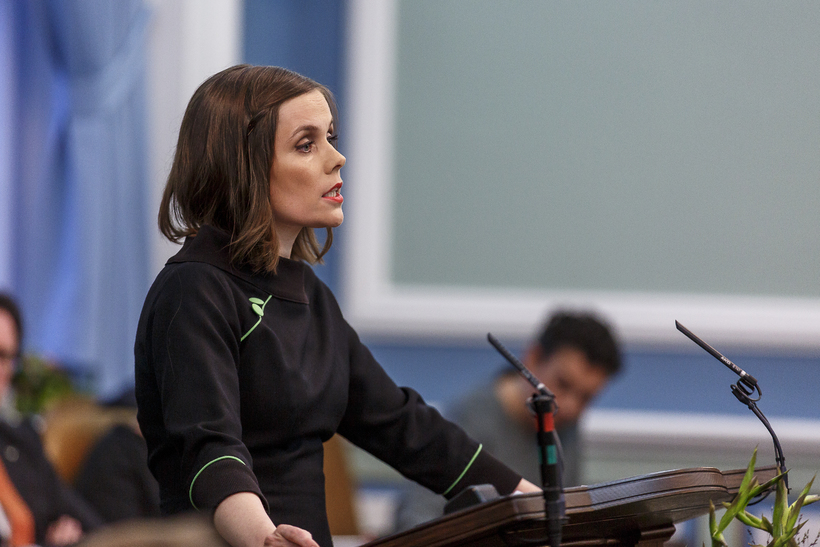 Katrín Jakobsdóttir, leader of the Left Green party wants Icelandic customers to be able to decide for themselves if they want to support the economy of illegally occupied territories in Palestine. mbl.is/Styrmir Kári
Six MP's from the opposition have put forward a draft parliamentary solution to Parliament for the government to label the origin of products produced in occupied terrories of Palestine and to make it possible for Palestinians to make use of the EFTA free trade agreement with Palestine.
Heading the proposal is Katrín Jakobsdóttir, leader of the Left Green Party. The proposal can be read in its entirety in Icelandic HERE.
The same proposal was put to the Government in February this year. A report included with the proposal states that, "Governments and consumers all around the world have begun to realise that part of the products imported from Israel are not actually from within the internationally approved borders of the state of Israel but from illegally occupied territories in Palestine, particularly on the West Bank and in the eastern part of Jerusalem. If this proposal goes through, Icelandic consumers can choose whether they want to support the economy of illegally occupied territories in Palestine. "