Politics and Society
|
Iceland Monitor
|
Wed 19 Aug 2015
|
10.18 GMT
President in talks with Russian ambassador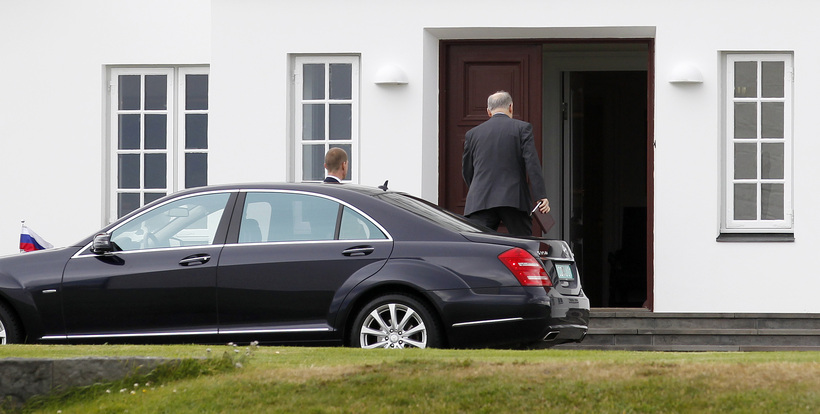 Ambassador Vasiliev arriving at Bessastaðir, the official residence of the President of Iceland. Photo: Golli / Kjartan Þorbjörnsson
Icelandic President met yesterday with Russian ambassador to Iceland, Anton Vasiliev, to discuss trade relations between the two countries. A Russian embargo on Icelandic food products is currently in place.
The talks dealt with the current state of trade between Iceland and Russia and the importance of safeguarding the successful relations which have benefited both countries for decades.
"The right of a nation to take a stance in specific international disputes and conflicts with respect to international law, its membership of international organisations, and the views of neighbouring States should also be respected," reads a press release from the President's Office.
President Grímsson and Mr Vasiliev used the meeting to discuss "various ways which could lead gradually to a solution" to the current dispute.
In parallel, Icelandic government officials are looking into the possibility of asking the European Union (EU) to scrap import duties on frozen mackerel, currently set at 18%.
Formal talks with the EU on this subject have not yet begun.