News
|
Iceland Monitor
|
Wed 2 Oct 2019
|
9.45 GMT
|
Modified 3 Oct 2019 9.53
Feminist First Lady Speaks Out
First Lady of Iceland Eliza Reid writes an op-ed page in The New York Times yesterday, titled, "I'm a First Lady, and It's an Incredibly Weird Job."
In her opening words, the Canadian-born first lady states: "As a first lady, every workday is blessedly different, and the thrill of being able to give back to the society that welcomed me 16 years ago has yet to diminish. Yet there is one persistent expectation that tends to follow me, and others like me, wherever I go: that I play the role of genteel sidekick."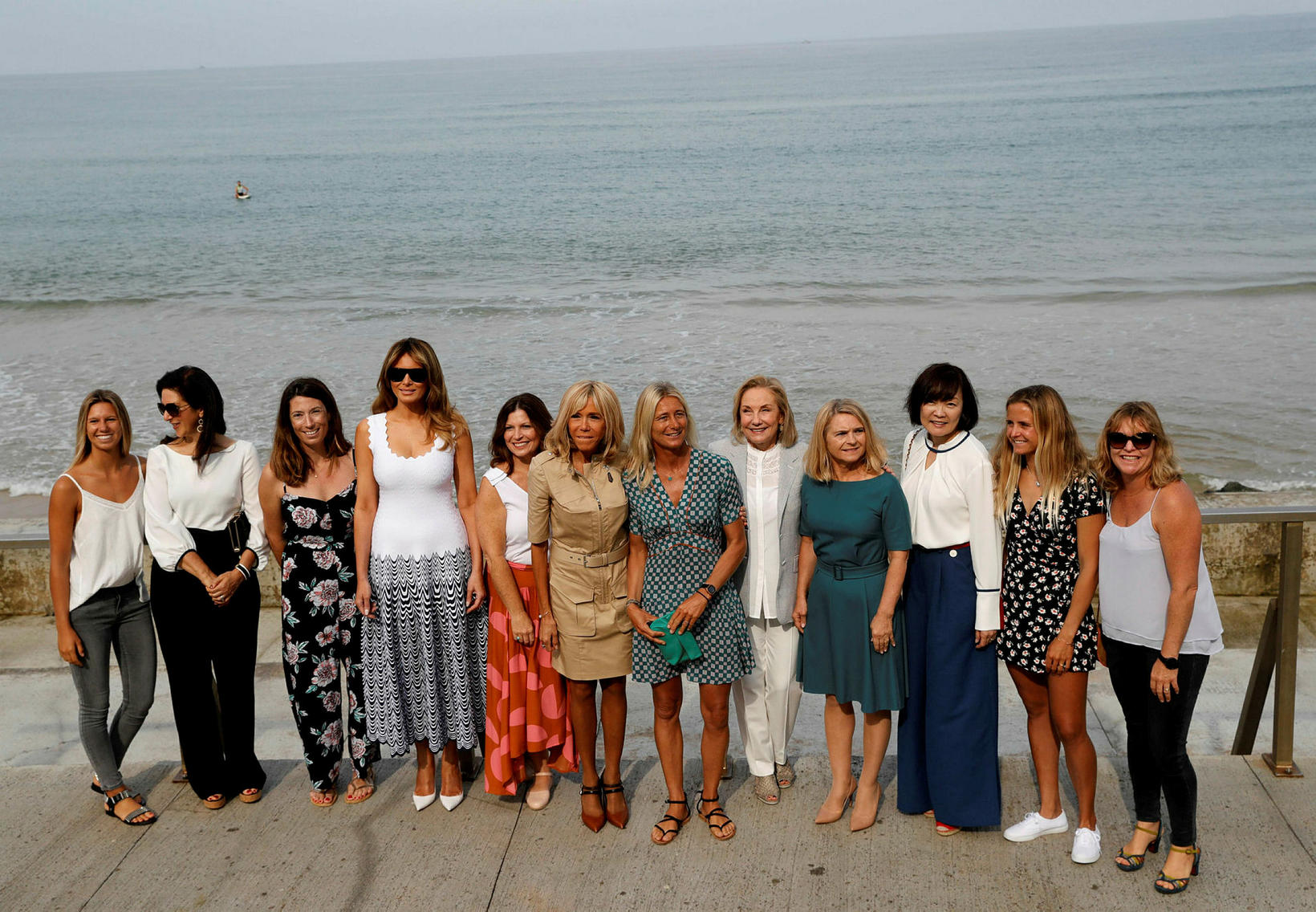 The wives of world leaders and important officials, during the G7 summit in Biarritz, France, this summer. AFP
She then describes a video, shared on Instagram by European Council President Donald Tusk, showing several female spouses of G7 leaders in Biarritz, France, this summer, "gazing out to sea, dresses fluttering in the wind. The caption: 'The light side of the Force.'"
Seeing the video made her cringe. "It is regrettable to see independent, intelligent women reduced to props who exist to support their husbands' political agendas — to see them celebrated first and foremost for their sartorial decisions or, as Mr. Tusk's post implied, their demure and gentle demeanors," Eliza writes.
She subsequently wonders if she herself, while traveling with her husband, has unwittingly contributed to the perpetuation of the myth of wives being the softer side of their power-wielding husbands.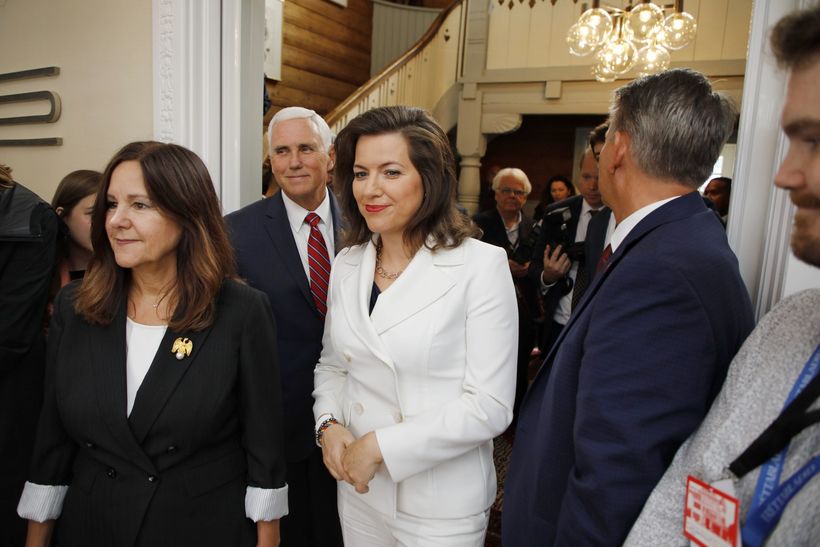 First Lady Eliza Reed, with Karen Pence and US Vice President Mike Pence, in Iceland in September. mbl.is/​Hari
She goes on to describe how much she has enjoyed being first lady, able to bring attention to issues she finds important. Yet, she notes, there are dated assumptions about how she should be acting that are "at best disconcerting and at worst, downright abhorrent" to her feminist nature.
She describes how, on state visits, she likes to confound the gendered expectation of what the wife should do, for example by giving speeches, written by herself, or by participating in panel discussions. "I am not my husband's handbag, to be snatched as he runs out the door and displayed silently by his side during public appearances."
It bothers her, she states, to be asked about her professional background in the past tense, when she still continues to do much of her paid work. "Why should I get a new job because my husband was elected to one?" she asks.
She concludes with these words: "I am extremely proud of my husband and his achievements — but no one wants to be judged as her partner's accessory.
You can view the whole article here.
Related news: