News
|
mbl
|
Tue 11 Jun 2019
|
21.20 GMT
|
Modified at 21.46
Iceland Beats Turkey 2:1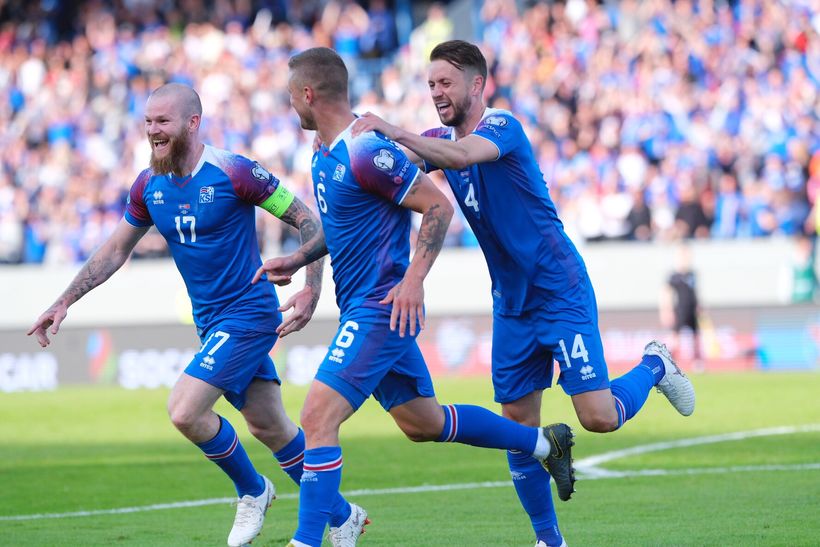 Aron Einar Gunnarsson, left, and Kári Árnason, right, celebrate with Ragnar Sigurðsson, after his goal. mbl.is/Kristinn Magnússon
At Laugardalsvöllur arena in Reykjavík tonight,the Icelandic men's national soccer team beat Turkey 2:1 in a much-anticipated game in the qualifiers for the UEFA EURO 2020.
Ragnar Sigurðsson scored both goals for Iceland, while Dorukhan Toköz scored Turkey's goal.
Iceland's victory means that now, France, Turkey and Iceland are at the top of Group H, with nine points after four games. The top two teams of each group will qualify for the UEFA EURO 2020. Today was matchday four out of ten. The next matchday for Iceland will be September 7, when the team meets Moldova in Iceland.