News
|
Iceland Monitor
|
Thu 28 Jun 2018
|
13.36 GMT
Icelandic national football team raise money for children in refugee camps and war zones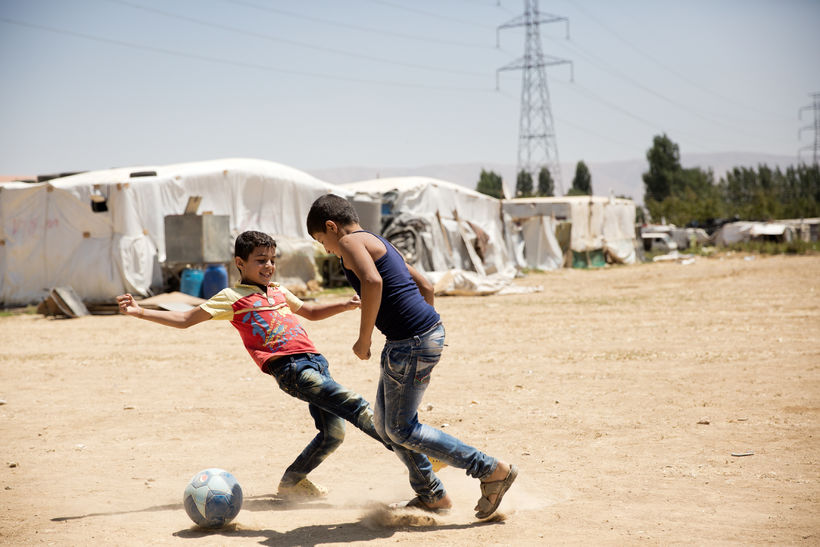 The toy boxes contain a football, various toys and stationery and will be dispatched to refugee camps and war zones such as in Syria, Bangladesh, Yemen and Iraq. Photo/Unicef
The Icelandic national men's football team raised 8 million ISK for Unicef to provide toys for children in refugee camps and in war zones. The money was raised by pledges and will buy 414 toy boxes.
The effort was started by Icelandic pharmaceutical company Alvogen who started a pledge with the hashtag Leikur fyrir #öllbörn which means " A game for #all children."
Director of UNICEF in Iceland, Bergsteinn Jónsson, says that the incentive is a beautiful one, with the idea to combine the joy of football with the right of all children to be able to enjoy playing in a safe environment.
Many companies pledged 250 to 500 thousand ISK for goal's made by the team, including Norðurál, Eimskip, Deloitte, Vörður and Alvotech.
The toy boxes contain a football, various toys and stationery and will be dispatched to refugee camps and war zones such as in Syria, Bangladesh, Yemen and Iraq.